Argentina: Launch of the Fenix Offshore Gas Project
Fénix will unlock significant gas volumes for over 15 years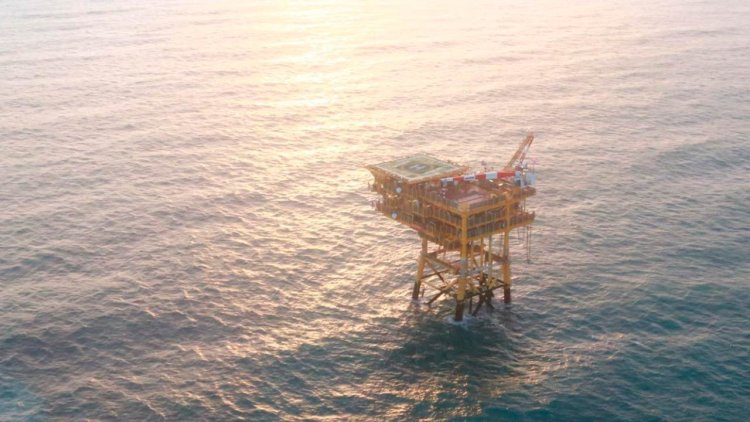 Photo: Wintershall Dea
Wintershall Dea, TotalEnergies and Pan American Energy have decided to develop Fénix, the world's southernmost gas project, offshore Tierra del Fuego.
The total investment of the consortium amounts to approximately 700 million US Dollars.
Thilo Wieland, Wintershall Dea's board member responsible for Latin America, says:
"Fénix is a major natural gas project, that will contribute significant natural gas volumes for more than 15 years to the country's long-term energy supply. At the same time, this decision is a proof of our commitment to Argentina and will strengthen its role as a core country in our global portfolio."
Manfred Böckmann, Managing Director of Wintershall Dea Argentina, explains:
"The Fénix development represents a material pillar for the growing domestic gas production and will support Argentina to meet the increasing demand and to offset imports. Furthermore, with the significant investments and the ripple effects in the supply chain, Fénix will also create value for the Tierra del Fuego province."
"In addition, the project is particularly efficient and hence value accretive, as it will be tied-in into existing offshore and onshore infrastructure, which will also minimise environmental impacts."
First gas from Fénix is expected beginning of 2025, and is planned to reach a peak production of around 10 million cubic metres of gas per day.
During the first development phase three wells will be drilled from an unmanned wellhead platform installed 60 kilometres from shore in 70 metres of water depth. Production will be evacuated via a 24" subsea multiphase line to the existing Vega Pleyade platform at 35 kilometres distance.
Fénix is part of the CMA-1 concession in which Wintershall Dea and TotalEnergies (operator) each hold a 37.5 per cent share while Pan American Energy holds the remaining 25 per cent. Currently, the four gas fields Cañadón Alfa, Aries, Carina and Vega Pléyade produce in CMA-1, already supplying 16 per cent of Argentina's natural gas demand.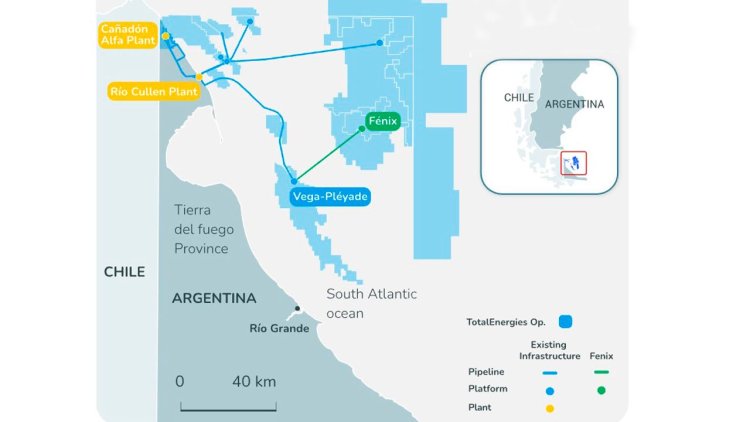 Photo: TotalEnergies