1.27 million euros for development of the cruise terminal in Bremerhaven
The cruise terminal is to be developed at the Columbusinsel site in Bremerhaven and there are also plans to build a new multipurpose reception building.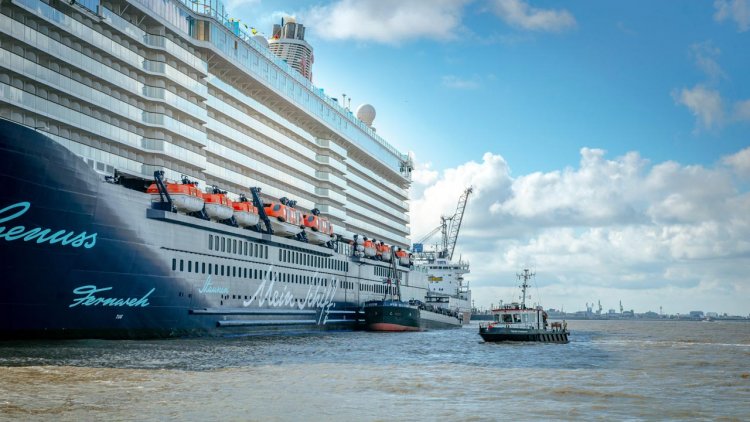 The Port Committee has paved the way for the project and voted unanimously in favour of the relevant resolution submitted by the Senator for Science and Ports. The planning costs are estimated at 1.27 million euros.
Senator Claudia Schilling stated:
"Cruise shipping is a topic of great economic and emotional significance in Bremerhaven. I am confident that this tourist sector will enjoy immense growth again after the end of the pandemic. This investment is intended to help us exploit the economic potential for the port and the city even more effectively."
The plans envisage that the central section of the building ensemble will be demolished and rebuilt. In addition to the actual terminal, the complex will also include an integrated car park and several storeys of office space.
Senator Schilling explained:
"We want to satisfy the demands of a modern cruise terminal in the best possible way. Moreover, in accordance with the requirements of the Coalition Agreement, the detailed plans will specify that the new building and subsequent operations have to satisfy the latest ecological standards and strengthen Bremerhaven's role as a tourism and event location."
The entire planning process is to be completed by 2022. Subsequent planning phases will also include a study to ascertain how the cruise shipping business as a whole and at Bremerhaven in particular will develop in light of the Covid pandemic and the period that follows. Senator Schilling added:
"These structural and organisational measures will, of course, have to be taken into account when building the new terminal to ensure we will also be able to respond in future to the circumstances of a pandemic, such as distance and hygiene requirements."