ZeroNorth and Alpha Ori strike deal to forge shipping tech giant
ZeroNorth and Alpha Ori Technologies (AOT) have announced that they intend to join forces in an agreement that will create a leading maritime optimisation company and a new powerhouse in shipping's digital transformation.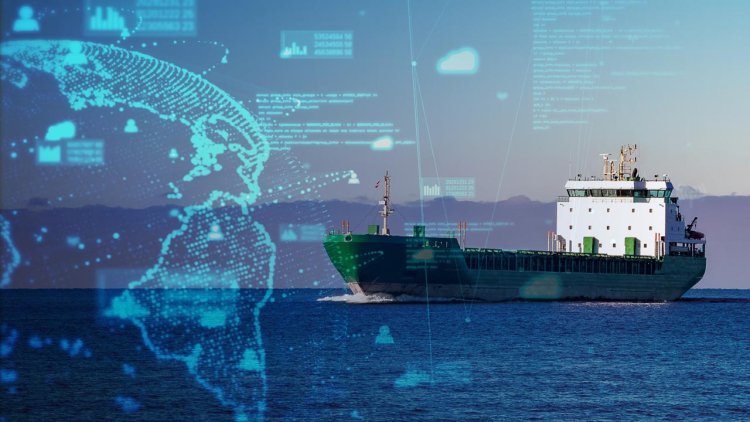 Subject to regulatory approval, the two companies plan to generate synergies by combining Alpha Ori Technologies' expertise in IoT sensors and high frequency data and ZeroNorth's multi-service technology platform to create new sustainability solutions for shipping.
The agreement will allow the two companies to serve their customer bases from a single offering and create a strong data ecosystem on one platform with multiple services within the market.
The company intends to operate under the ZeroNorth brand and Søren Meyer, ZeroNorth's current CEO, will remain at the helm of the joint set-up. Both of AOT's current Co-CEOs, Bala Sankaran and Rajesh Unni, will become non-executive board members of the joint business.
The two proposed partners already supply cutting-edge technology to more than 4,000 ships trading globally. The agreement will enable customers to access 12 different services using one platform and one data source. This will help to significantly advance industry developments and policy efforts across the global trade value chain.
ZeroNorth will interconnect data, providing collection, insights, and analysis, which will enhance quality and compliance for customers. By unlocking operational efficiencies and increasing reliability, customers will also benefit from cost savings, increased profits, and emissions reduction.
The joint business will remain an independent company with robust financial backing and heritage from top industry leaders, leveraging their deep shipping knowledge to deliver transformative solutions that positively impact the sector.
The company will retain its global office presence, headquartered from Copenhagen, and a combined workforce of 780 people, approximately one third of whom are full-time consultants, will work together to create significant further impact on the planet.
Speaking on the announcement, Søren Meyer, CEO, ZeroNorth, said:
"This is a strategic move that will not just benefit our customers, but the sector as a whole. It will enable us to serve the industry as its leading maritime optimisation provider of choice and underlines our commitment to bettering both profit and planet.
"ZeroNorth and Alpha Ori Technologies chose each other because of our shared values and common mission to drive impactful change for shipping and the wider global trade value chain. The combined ecosystem that this partnership will create will enable us to touch from shore to ship and back to shore.
"It will accelerate our technology development, strengthen our innovative mindset, and enable us to continue to help our customers focus on profit and planet in an increasingly complex and volatile world."
Bala Sankaran, Co-CEO, Alpha Ori Technologies, added:
"Joining forces with ZeroNorth secures a market leading position for our companies, and enables us to propel the industry towards greater profitability and sustainability outcomes. We believe that this is the perfect time for us to scale and do bigger things together, and this agreement is perfectly in line with our ambition to drive sustainability, performance, and business results for our customers.
"ZeroNorth is an ideal fit for AOT's ambitions regarding digital transformation of the Maritime industry due to our considerable expertise and specialism in high frequency data. The agreement with ZeroNorth brings significant advantages, enabling us to leverage our combined scale for increased investment and improved customer value."