'We Will Be Back': Carnival Cruise Line is lighting up all of its ships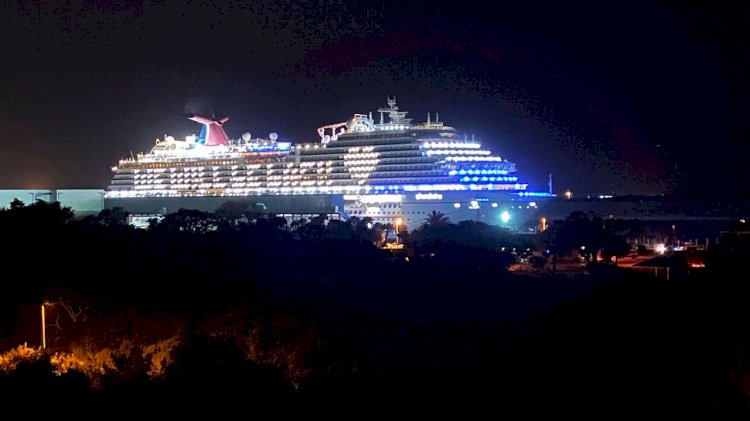 Photo: Carnival Cruise Line
In the midst of an industry-wide pause in operations, Carnival Cruise Line is lighting up all of its ships in North America and Australia with an inspirational message for its crew, guests, travel advisors, port partners and communities in this unprecedented time of challenge.
The "We Will Be Back" message is meant to uplift spirits and serve as a reminder that cruising creates a lifetime of wonderful vacation memories.
Illuminating ships with messages was a little tricky but fun at the same time, according to Stefan Christoffersson, Carnival's vice president of housekeeping who is part of the team that worked on the project.
It's a process that took coordination between Carnival's Miami headquarters and ships docked in ports along the East and West Coasts, Gulf of Mexico, Southern California and Australia or anchored at sea.
After reviewing deck plans for each of the company's ships to determine which staterooms will spell out this hopeful message, shipboard teams had to physically turn on the lights of hundreds of staterooms – all without knowing what the finished product would look like.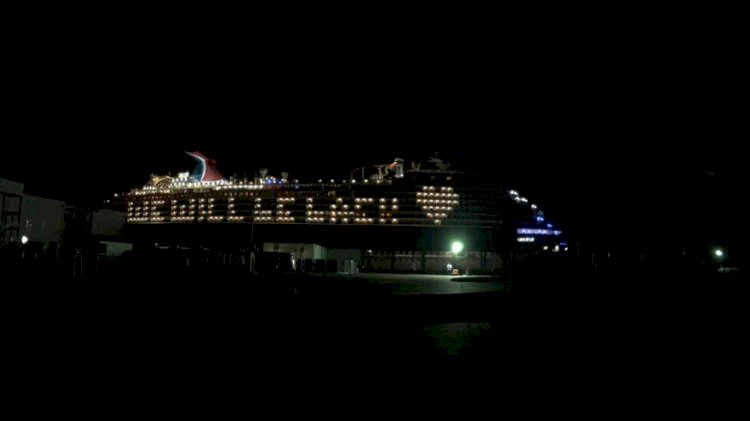 Christoffersson said that overall these highly synchronized projects are going off without a hitch:
"In the end, it's very similar to turning on your Christmas tree once you're done decorating and seeing how it all turned out. We haven't had one 'We Will Be Bock' or 'We Will Be Buck.'
The crew takes a great deal of pride in their jobs and this project in particular has extra important meaning to them. More than anything our crew members want everyone to know that they are doing well and can't wait to get back to the business of creating memories."
All ships in port or anchored where visible from land will be lit up.