VIDEO: Yemen's Houthi rebels seize cargo ship in Red Sea
Yemen's Houthis rebels have released a video showing armed men seizing a cargo ship in the southern Red Sea.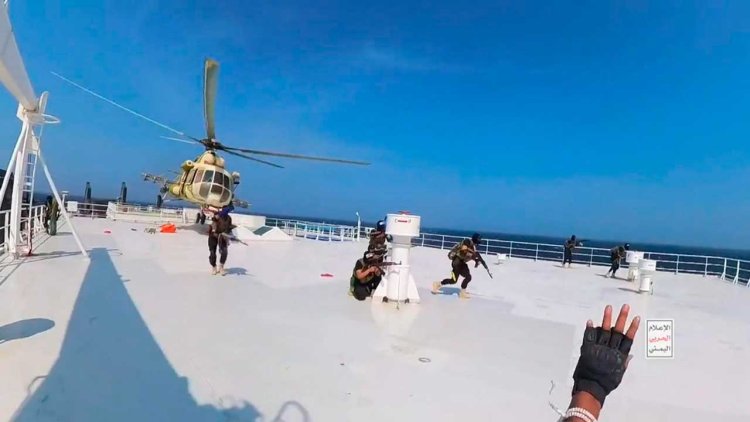 The footage was released by the movement's TV channel Al Masirah on Monday.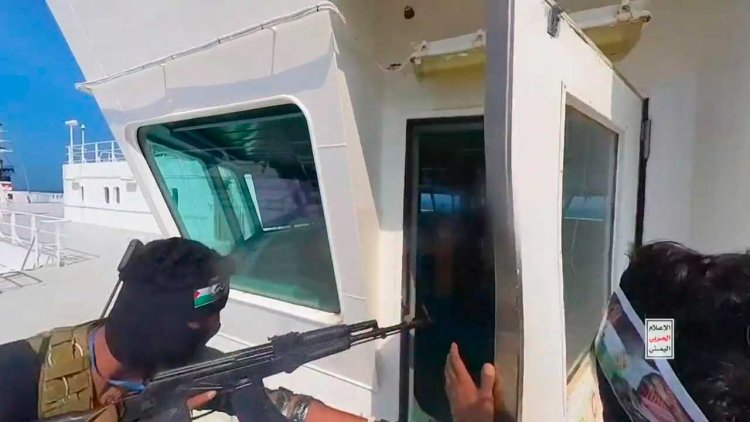 The video from Yemeni Military Media shows at least seven masked men, carrying what appears to be AK-47s, drop from a helicopter and land on the top deck of the ship.
The video purportedly shows the rebels successfully seizing control of the vessel, and appear to have raised both the Yemeni and Palestinian flags on board.
The Houthis, who control northern Yemen and its Red Sea coast, said the ship was Israeli, but Israel described it as a British-owned and Japanese-operated cargo vessel with no Israeli nationals on board.
Some 25 people are believed to have been on board the Galaxy Leader when it was seized en route from Turkey to India.
Source: SKY News