VIDEO: Offshore patrol vessel construction at Osborne Naval Shipyard
Defence's $90 billion Continuous Naval Shipbuilding Program has reached a new milestone with construction starting on the first offshore patrol vessel (OPV)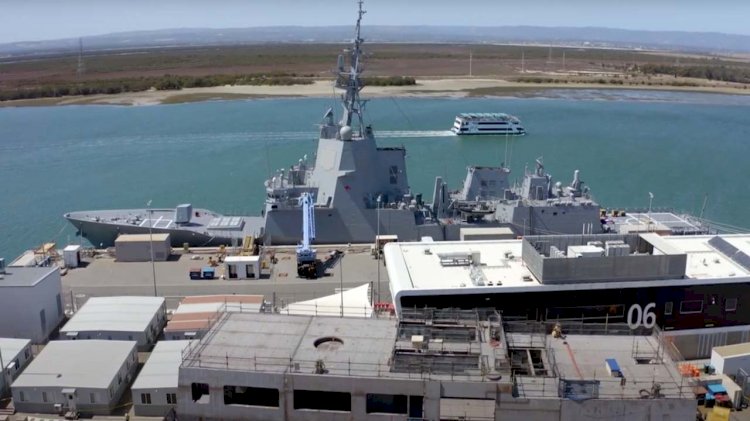 In a further milestone for the Offshore Patrol Vessel (OPV) program, the two halves of the first of class ship, Arafura, built by Luerssen Australia and its partner ASC have been brought together and welded to form a complete hull.

In what was the largest block move in the history of the Osborne Naval Shipyard and a considerable engineering feat, Australian Naval Infrastructure's (ANI) operations team manoeuvred the two mega-blocks together, with only millimetres between them.
Chief of Navy Vice Admiral Mike Noonan said:
"The naming of a vessel is also a significant milestone and as you know, the first OPV, when commissioned, will be named HMAS Arafura, and thus the class will be referred to as the Arafura-class. Significantly, it will be the first Royal Australian Navy ship to ever carry this name. It also represents a significant coastal land and sea region of Australia."
OPV 2, upon commissioning into Navy, will be known as HMAS Eyre, which will occur in 2023.