Valenciaport to train truck drivers in a new mobile app that will avoid queues
From Monday 16 January, ValenciaportPCS technicians will explain the use of this mobile phone application to drivers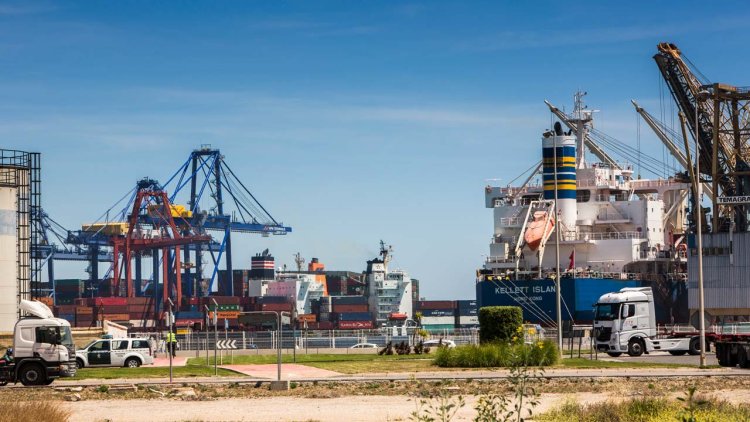 Photo: Valenciaport
To train 5,000 truck drivers in 35 days in the use of an application (App) for mobile phones. This is the challenge that the Port of Valencia will be facing from Monday 16th January.
A whole training company at the terminal that has set up the ValenciaportPCS -Port Community System- technological platform with the triple objective of reducing queues and waiting times for hauliers, speeding up container receptions and deliveries, and saving fuel and reducing CO2 emissions.
For months, the Port Authority of Valencia (PAV) has been implementing various alternatives to further streamline import/export traffic in the Port of Valencia to avoid congestion in the management of loading and unloading, and in temporary storage, whether in dry ports, container depots or terminals. In this process, the most technological of these alternatives will experience a boost in the coming days.
From Monday, in the transport support areas of the Port of Valencia and at each access gate to the container terminals of COSCO, APM and MSC, there will be trainers from ValenciaportPCS who will explain to the truck drivers how to enter and how to save time by using the application (App) that the port has designed for the transporters. The trainers will be ready to give explanations and answer questions about the new "Hauliers' App" both individually and in groups. The trainers will attend the truckers for 35 days, from Monday to Friday, between 9:00 am and 13:00 noon.
An explanation of 10 to 15 minutes will be enough to learn how to track in real time the status of transport orders with origin or destination at the terminals. Through the App, transport professionals can find out what time they have to be at the port to unload a container, detect incidents in delivery orders, modify the number plate on the transport order or view live – through the port's CCTV camera network – the traffic situation at any point in the port area. These are some of the applications of this new tool designed to make the day-to-day work of the carriers more efficient, effective and convenient.
The PAV has installed information panels at the entrances to the three container terminals and in the transport service area. The mobile application can be downloaded on both Android and iOS via QR codes. In addition, explanatory videos have been included which can be accessed via QR.