Telia launches dedicated offshore service with full 4G coverage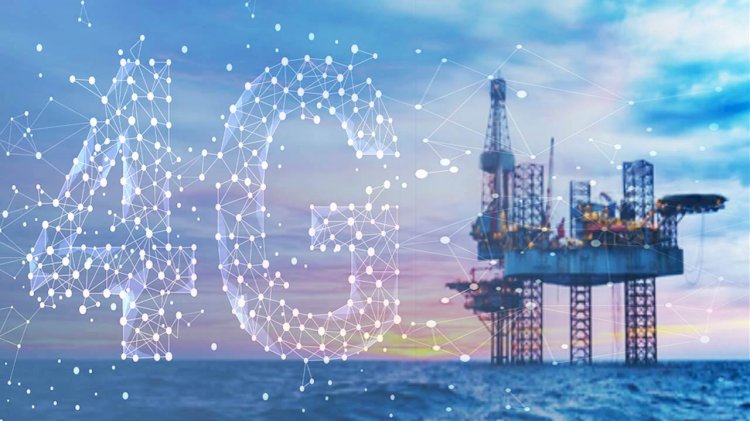 Telia is now launching a dedicated service for the offshore industry.
With full 4G coverage and a range of excellent packages on offer, customers in offshore locations can increase the effectiveness and strengthen their communication between terrestrial and offshore-based services. In addition, the service ensures effective communication with employees in the event of critical incidents.
Jon Christian Hillestad, VP Telia Business, says:
"We wish to offer our customers in the offshore market the best opportunities for digital solutions on offshore installations, whilst at the same time maintaining optimal terrestrial coverage. Therefore, we have entered into a strategic cooperation with the specialist operator Tampnet. Our surveys within the offshore market have identified a clear operational need that we can now provide for, and this is the first commercial offering from our cooperation with Tampnet."
Telia is now launching a dedicated service for customers in the offshore industry, comprised of several components: a unique network with 4G coverage – both terrestrial and offshore; data packages with either a fixed amount of data for a fixed price, or pay-as-you-go, 5 data SIM cards with a shared 50GB (Smart Pool Offshore; a package offer with pay-as-you-go data card with an EX-approved tablet, and a text message notification service for critical incidents that will make communication with employees simpler and clearer.
In order to become more competitive in the offshore market, Telia has at the same time chosen to create a new roaming zone in collaboration with Tampnet. In addition, for operators with activity in the British, Dutch and Danish sectors, connections are ensured with the same services that function in the North Sea.
Methods of working in the offshore industry are developing at a furious pace. Manual and analogue processes that have characterized areas of the industry for many years are costly and ineffective. Reporting data using pen and paper or with a tablet or telephone in offline mode takes a disproportionate amount of time, and is demanding in terms of cost and resources. The opportunity to involve key competence that is not located offshore, but is perhaps sitting in an office onshore, in an effective and flexible manner is also limited. Full utilisation of the potential that lies within the use of digital devices and in automating processes is dependent on a fast and stable network.
Hillestad says:
"With full 4G coverage for operational use, our offshore customers will take a step forward in releasing the potential for increasing effectiveness and eliminating time-consuming processes, which in turn will contribute to significantly lower costs."
Per Helge Svensson, CEO of Tampnet, is also looking forward to the cooperation:
"We are proud to supply our offshore mobile services to Telia, which is one of Norway's most important telecommunications operators. At present we are using 4G, with 5G coming soon. With this cooperation, we can utilize the large capacity of our network and at the same time contribute to the acceleration of digitalization and automation of the offshore industry. The solution will also be an important contribution to helping our customers achieve their climate goals."