Telephonics awarded contract to support Korean naval programs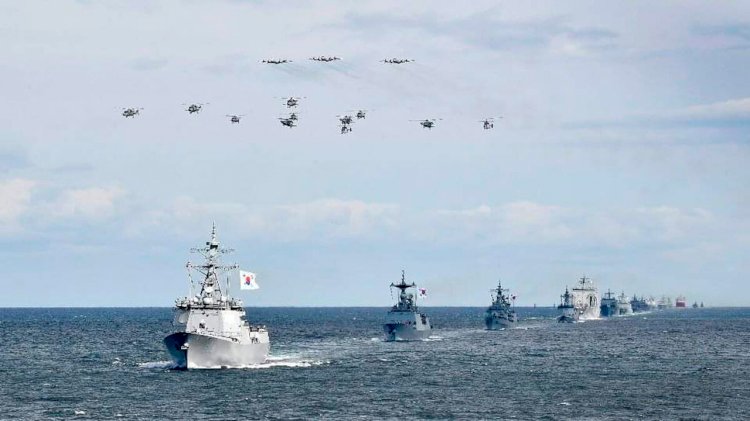 Telephonics Corporation, a wholly owned subsidiary of Griffon Corporation, has announced that it has been awarded a $22.8M contract from Huneed Technologies for its AN/UPX-44 Identification Friend or Foe (IFF) system.
Through a Direct Commercial Sales (DCS) contract, Telephonics will supply its AN/UPX-44 to Huneed Technologies to support Republic of Korea naval modernization programs.
Recognized as an industry leader in the development of IFF technologies, Telephonics' next generation AN/UPX-44 will include Mode 5 capabilities allowing for expanded data handling transmissions without increasing interference. This marks the second significant IFF contract awarded to Telephonics this year for its AN/UPX-44 system.
Kevin McSweeney, Telephonics President, said:
"The AN/UPX-44 is part of a family of IFF systems that is ready to meet the demands of the Republic of Korea Mode 5 naval modernization program. As we continue to grow our global presence, we are proud to be partnered with Huneed Technologies and look forward to supporting future pursuits together."
Eugene Kim, Chairman of Huneed Technologies, said:
"Partnering with Telephonics was a natural choice for Huneed as our companies share a common culture that puts focus on our customers, and continuous improvement of on-quality, on-time, and best value metrics. Synergies between world-class Telephonics products with Huneed's production and integration capabilities will open new business opportunities not just in Korea, but globally."
About Telephonics
Telephonics, founded in 1933, is recognized globally as a leading provider of highly sophisticated intelligence, surveillance and communications solutions that are deployed across a wide range of land, sea and air applications. Telephonics designs, develops, manufactures and provides logistical support and lifecycle sustainment services to defense, aerospace and commercial customers worldwide.