StratumFive integrates SOFeXchange as a Podium Compatible Solution
StratumFive and Osiris to integrate the advanced port event logging functionality of SOFeXchange with Podium.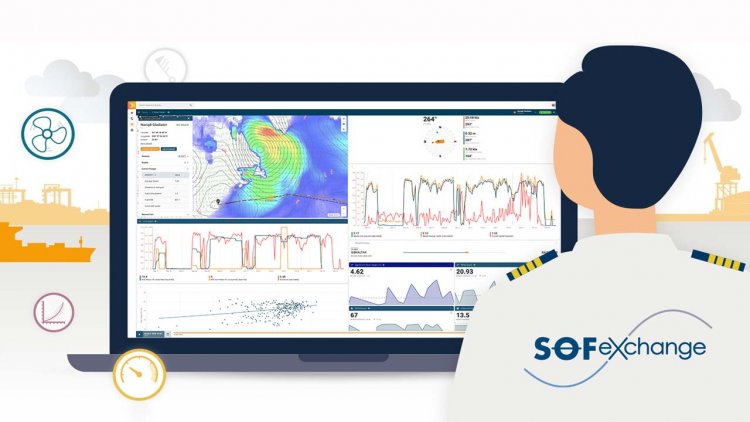 The Podium community of sensors and solutions continues to grow with the addition of SOFeXchange. UK-based StratumFive, a leading maritime tech company, and Osiris, a UK based technology start up, have signed an agreement to integrate the advanced port event logging functionality of SOFeXchange with Podium.
This development means the superior voyage performance data and analysis available within Podium will include near real time data for port calls. SOFeXchange will connect this data with a wide range of stakeholders and commercial systems increasing the scope and reach of Podium supported functionality.
Podium will be enhanced with the port event capability of SOFeXchange, including its extensive data validations. Podium continues to move data interpretation forward by connecting data sources or solutions and integrating them within its unique timeline architecture. The correlated data streams and agile dashboard environment will be extended to included port events in detail transforming operational monitoring and decision-making.
Port Logs or Statements of Fact are currently produced by multiple parties in a variety of formats, including PDFs, Excel spreadsheets and even hand-written documents. Time and effort is required to collate and reconcile these statements before they can be applied to calculations. Masters, Captains, and Port Agents can enter events during a vessel's stay in port in a standard form, which can be viewed by all relevant parties in real time.
Ship Owners, Charterers and Traders can then access the SOF in any format they choose. With SOFeXchange the final statement is available as soon as the port call is complete.
Ross Martin, StratumFive COO, says:
"The addition of SOFeXchange to Podium meets a number of our objectives with respect to solving real day to day practical problems with innovative solutions whilst generating valuable data for longer term benefit.
When we launched Podium we wanted to create a community where start-ups and innovation could thrive and we are delighted to welcome SOFeXchange as a Podium Compatible Solution and we wish Osiris every success."
Adrian Challinor, Osiris Ltd CEO, says:
"For too long the industry has ignored the Statement Of Fact, despite it being such an important document. We believe that with our collaboration with Podium we can bring real improvements and streamline the process."