SPIL transforms shipping supply chains through innovation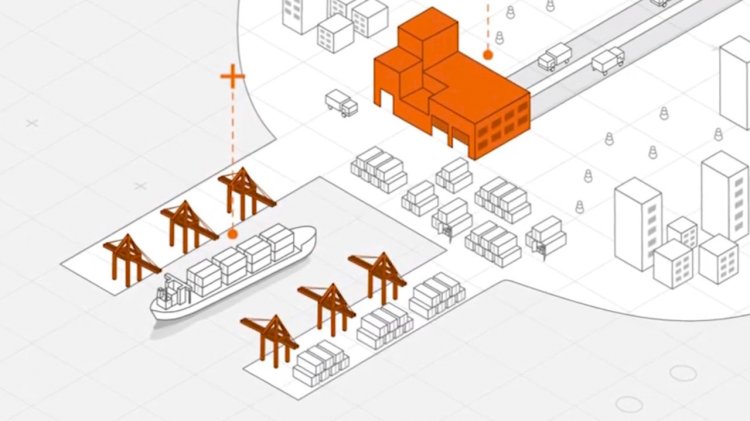 Photo: TradeLens
Revolutionizing logistics services via digitization has been a top priority for PT Salam Pacific Indonesia Lines (SPIL) in recent years as the company works to connect islands across Indonesia through their 36 strategically located offices.
Traditionally, SPIL customers could only book a shipment or get track-and-trace updates on their cargo through a direct call to the company's customer support line, which was open only during a typical 8-hour workday.
Suriadi Taslim of SPIL's Strategic Development and Implementation says:
"Before we started the digital transformation, it was very hard for our customers to see their containers [in transit], and now our customers can see the status of their containers directly from on board the vessel, on arrivals, and on being discharged in/from the port."
The move to digitally transform was inspired by technological advancement and directly from client feedback, which prompted the SPIL board of directors to consider expanding their customer-facing services into the digital space — and this attentiveness can also be seen in the program's rollout.
Today the company is realizing digitization benefits and continues to look for advancement that could be translated into efficient well defined work standards which in turn is beneficial for the customers.
From 2017 to 2018, new bookings made through the new mySPIL® app and web portal constituted only 40% of the company's total new business. But after the roadshow in 2019 — which stopped at major cities across Indonesia including Surabaya and Jakarta — that figure leapt up to 80%.
As a further inducement to customers, SPIL implemented a rewards points program as part of the mySPIL® app. Booking through the program nets the customer points that can be redeemed for monetary values in another commercial app. All the seamlessly exchanged data between apps are done through Application Programming Interface (API), which again proves SPIL's belief in technology.
Part of the SPIL digital growth plan today is focused on connecting their regional supply chain business directly to the global market. To help achieve this goal the firm has joined and subsequently onboarded to TradeLens. It's part of a plan poised to enhance customer experience and allow for more efficient operations which can be translated into significant cost savings downstream.
For SPIL, this new partnership with TradeLens will be measured in two key ways. First, by the number of global ports and terminals who are actively providing data and visibility to their operations team. Second, by the number of SPIL export and import customers who also join and subsequently utilize TradeLens to streamline their own businesses. The combination of these two dynamics will accelerate the capabilities of SPIL to offer highly sophisticated supply chain services.
Taslim says:
"It's the reason we wanted to join TradeLens. We want to be tied-in to a world supply chain ecosystem to enable end-to-end visibility and enhance our services."
Since going live on TradeLens, SPIL has started working to onboard their largest port and terminal partners and are also working with traders and freight forwarders to join the TradeLens platform.
SPIL continues to modernize its enterprise mindfully, by valuing the input of its domestic customer base across Indonesia, while also working internationally to connect them more seamlessly with its partners in the global supply chain. Adopting new digital platforms is clearly one essential part of that strategy, but no less important has been the attentive approach by SPIL to the needs of its customers: the kind of vital, face-to-face interaction that is easily overlooked alongside major technological shifts. As SPIL has seen since they began their digital transformation, these initiatives work better when pursued with others.