Speedcast wins multi-year communications contract by Aurora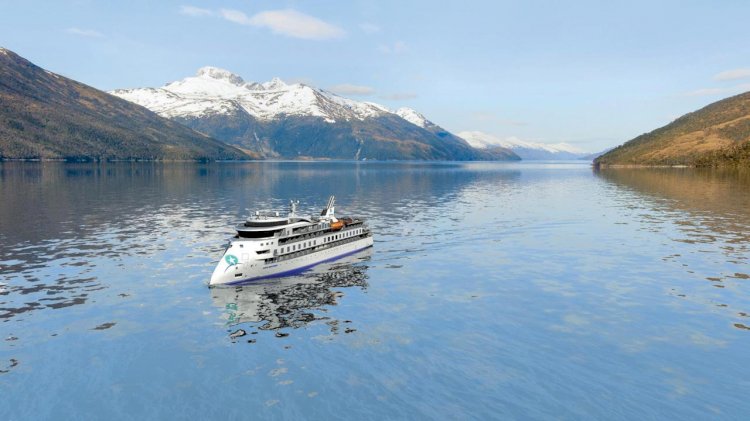 Photo: Aurora Expeditions
Speedcast International Limited, the world's most trusted provider of remote communication and IT solutions, announced the company has been awarded a new multi-year communications and value-added services contract with Aurora Expeditions for the Greg Mortimer expedition ship, including live TV, Speedcast TV on Demand with custom radio streaming and PressReader digital newspapers and magazines.
The Greg Mortimer is Aurora Expedition's newest state-of-the-art vessel and is one of the most advanced expedition ships in the world. Speedcast will provide VSAT connectivity with L-band backup for seamless and truly global mobile satellite service. Beyond connectivity, Speedcast has tailored a suite of value-added services for guests and crew, including live television, movies and thousands of newspaper and magazine selections to support the growing demand for home-like entertainment while onboard. Speedcast continues to grow its content offerings in response to increasing demand for premium content services for staff and crew across cruise, ferry, commercial maritime, energy, and enterprise verticals.
Brent Horwitz, Speedcast's SVP of Cruise and Ferry, says:
"Aurora Expeditions is redefining expedition cruising. Their vessel not only required robust communications capable of performing in extremely adverse weather conditions, but also services that satisfy the guests' demand for luxury and comfort. Speedcast provides services to over 50% of ocean-going cruise ships globally and we are honored that Aurora Expedition's team has trusted us with such unique and exciting challenges to expand our strategic communications partnership with innovative content services and deliver unforgettable guest experiences."
Aurora Expeditions CIO, Marcel De Graaf, says:
"With over 27 years of experience in expedition cruises, we recognize the importance of a fully-managed communications solution for our guests and crew. Good connectivity is now an expectation, and especially when our guests are discovering new and exotic places with the Greg Mortimer, they want to instantly share their discoveries on social media and feel as connected on the ship as they do at home".