Seacat Services to support Sheringham Shoal offshore wind farm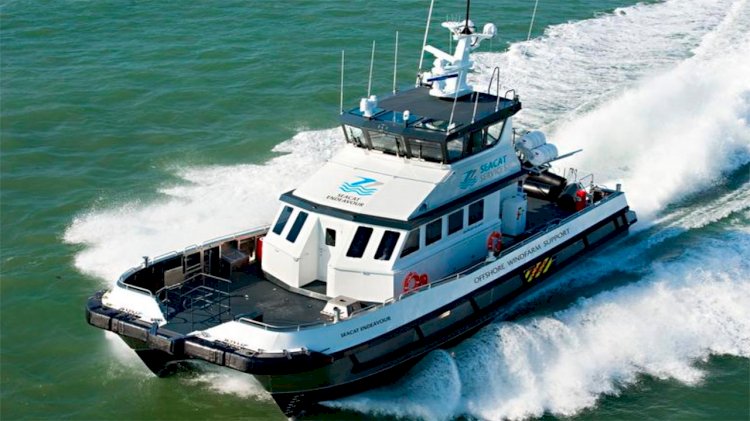 Photo: Seacat Services
Class-leading Offshore Energy Support Vessel (OESV) operator, Seacat Services, has commenced a long-term contract with Equinor, which will see three specialist OESVs support the ongoing operations and maintenance (O&M) of the 88-turbine Sheringham Shoal Offshore Wind Farm off the coast of Norfolk.
Throughout the contract, two of Seacat Services' 21-metre vessels – Seacat Endeavour and Seacat Reliance – will operate on site all year round, and between March and October they will be joined on site by a larger 24-metre catamaran.
Seacat Services' vessels and crews will provide specialist logistical support to the Equinor technical teams, assisting with scheduled and unscheduled maintenance by conducting safe transfer of technicians and O&M equipment to and from Wells Harbour.
The deal is the latest long-term agreement for Seacat Services, based on the proven performance of its fleet and specialist crews supporting O&M and construction projects throughout the UK and Europe. It highlights the real benefits to the offshore wind sector of taking a 'value-over-cost' approach when managing long-term O&M agreements by hiring and retaining trusted suppliers.
Operational versatility is another critical attribute of vessel support that allows O&M teams to respond to specific logistical challenges. Wells Harbour is smaller and shallower than other UK ports, and, with Seacat Endeavour and Seacat Reliance, Seacat Services has been able to offer a pair of 'shallow-draft' OESVs that meet the unique requirements of servicing of the assets at Sheringham Shoal from Wells-next-the-Sea.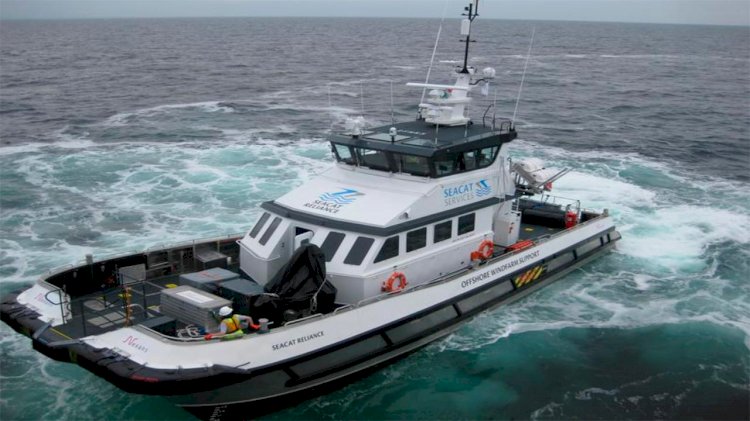 The highly capable vessels, manned by experienced crew, will provide class-leading levels of technical availability to fulfil all contracted obligations towards Equinor to the highest standards. Furthermore, retaining Seacat Services on a long-term basis will create opportunities to build relationships between operations teams, technicians and vessel crews, ensuring operational familiarity and consistency, and a best practice approach to on-site safety.
Seacat Services also have provision of FPOS (i) (First Person On Scene - intermediate) trained personnel that meets Sheringham Shoal requirements. This capability complements Equinor's existing FPOS training for technicians working at Sheringham Shoal and the nearby Dudgeon Offshore Wind Farm, ensuring that teams on site are well-placed to respond rapidly to medical emergencies.
Ian Baylis, Managing Director of Seacat Services, said:
"A high standard of vessel support is a critical factor in the safe and cost-effective operation of an offshore wind farm. The industry is increasingly recognising the importance of stable supplier relationships to drive operational efficiencies, combined with the logistical versatility to ensure maximum 'time on turbine' for technicians."
Karl Butler, Power Plant Manager, Equinor, said:
"Collaboration and close relations with our suppliers is essential to ensure safe and efficient operations. We are looking forward to working with Seacat Services and wish all the team a warm welcome to Sheringham Shoal."