Royal Navy launches "smart boat"
The first crewless boat for general duties with the Royal Navy has been launched, ready for trials to see how it – and similar craft – might fit into the 'fleet of tomorrow'.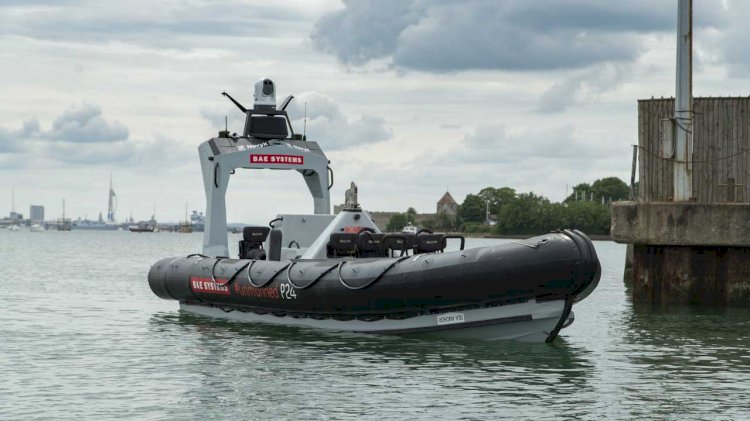 Photo: BAE Systems
More than £3m is being invested in the crewless Pacific 24 boat – and other autonomous small craft technology.
The boats could operate individually – or in groups – racing over the ocean at speeds of up to 38 knots (nearly 44mph).
The Pacific 24 has been the backbone of sea boat operations from Royal Navy warships for more than a quarter of a century, with the latest variant, the Mark 4, introduced four years ago.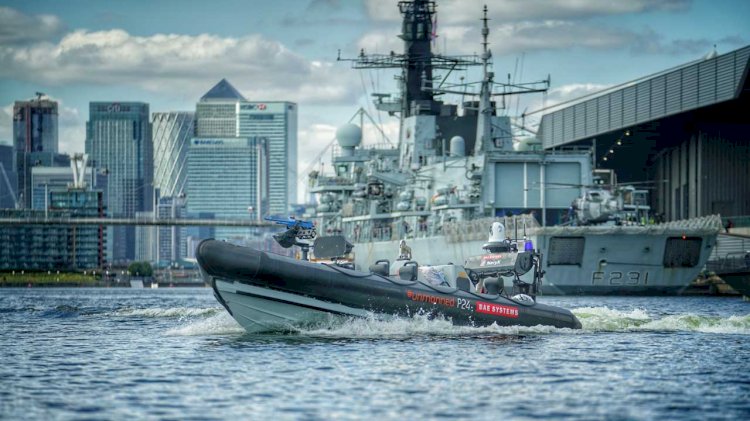 The boats are fundamental to life-saving search-and-rescue duties, serve as the springboard for commandos and sailors on board-and-search operations looking for drugs in the Caribbean and Middle East, and ferry personnel and stores between ships or from ship to shore.
But there may be occasions when a crewless vessel might perform the same, similar, or even entirely new missions.
The crewless Pacific 24 is sponsored by NavyX – the specialist wing of the Royal Navy dedicated to rapidly developing, testing and trialling cutting-edge and new technologies for use on the front line.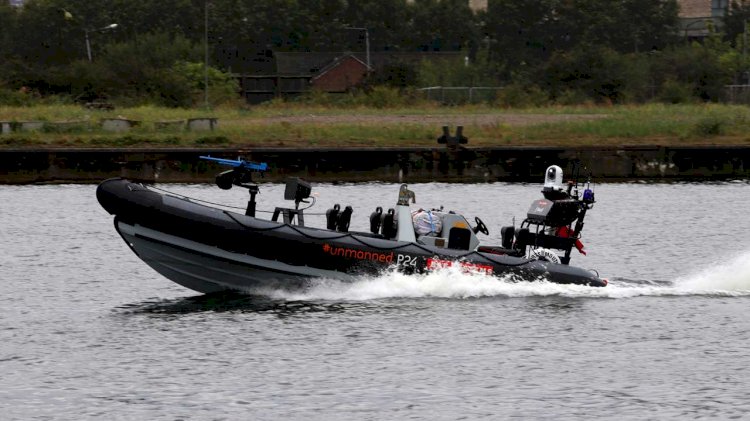 The team has worked in partnership with BAE Systems, who build the Pacific 24 in Portsmouth, to commission the new boat.
A prototype, controlled from frigate HMS Argyll, debuted at the DSEI defence/technology showcase in London last September, since when BAE and the Navy have pressed ahead with a working model fit for the front line.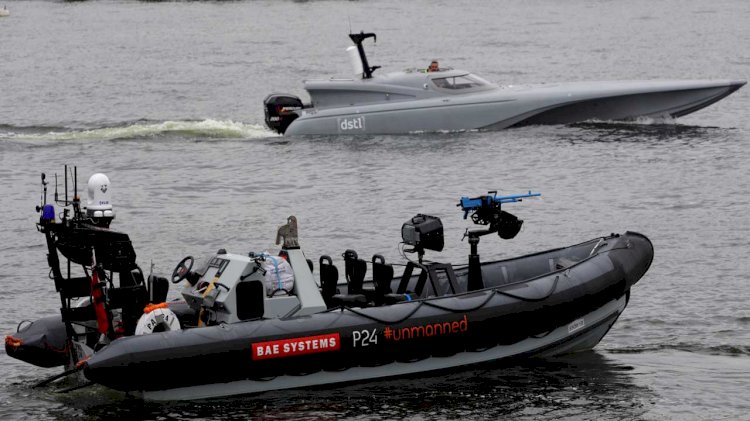 While the boat's hull and propulsion system remain the same, the control system and sensors have been changed/added to allow for autonomous movement – a sailor should be able to give the unmanned craft generic tasking, and the boat will decide for itself how it carries out that task.
The potential of the autonomous boat will only truly be realised when it is put "in the hands of the warfighter" – it will begin trials with a Royal Navy warship later this year which should determine whether the UK invests in a fleet of such craft or just a few for specific missions.
Trials with the new craft begin this month, followed by integrating it into a front-line warship's combat and navigation systems later in the year.