Port of Tallinn signed an agreement to build a new quay in Paldiski South Harbour
The new quay with the beyond area to be built in Paldiski South Harbour is necessary to increase the maritime transport capacity of goods and vehicles including fulfilling military purpose.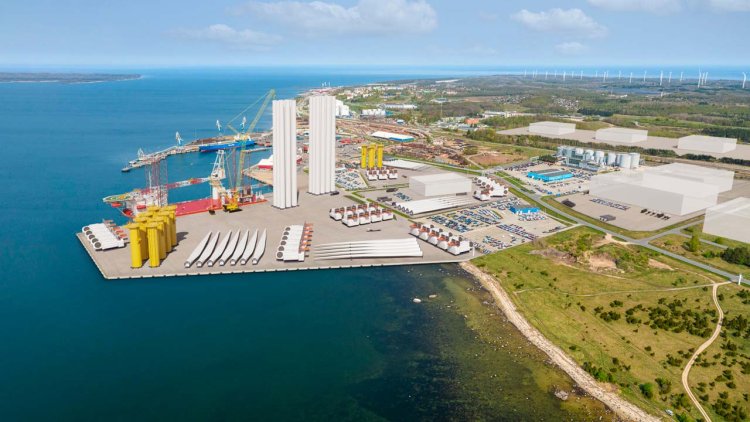 Photo: Port of Tallinn
Port of Tallinn signed an agreement with the Estonian branch of Akciju Sabiedriba BMGS and Insenerehituse AS for the design and construction of multi-functional quay number 6A and the area beyond the quay in the Paldiski South Harbour.
The cost of the contract at the moment of is 53.2 million euros, and according to the possibility of indexation provided for in the contract, it can reach up to 55.9 million euros. The quay with the beyond area will be completed in July 2025.
The investment is co-financed by European Commission in the amount of EUR 20 million through the military mobility project EstMilMob, which aims to improve transport connections to Tapa over the next five years. The rest of the investment cost is financed from loan capital and as the company's own financing. The additional loan amount related to the project is between 20-27 million euros, and during the investment period, Tallinna Sadam plans to continue the current dividend policy.
Due to the favorable location of Paldiski South Harbour, the construction of the new quay will create preconditions for Tallinna Sadam to become an important partner in the construction and subsequent maintenance of offshore wind farms in the Baltic Sea region.
The new quay will ensure the capacity of the port to receive high-draft special-purpose vessels for the construction of offshore wind farms and the transport of wind turbine components. The large rear area beyond the quay allows various preparations for the manufacture and storage of generators and wind turbine blades before being loaded on a ship. There is 40ha of free land around the new quay, where it is possible to establish industrial and production companies related to wind farms. This area is well connected to the new quay and back area by the road network within the port. In addition, the new quay can be used to service ro-ro vessels if required.