Odfjell's chemical tanker collided with fishing boat in Galveston Bay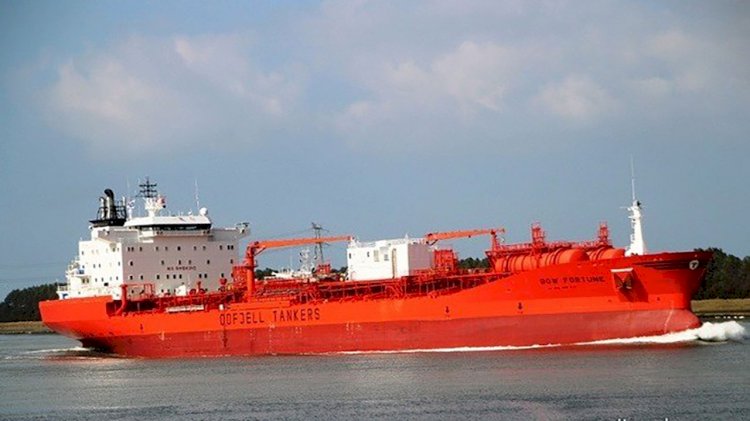 Photo: Odfjell
At 15:55 local time Tuesday January 14, Odfjell's chemical tanker Bow Fortune reported that it had made contact with a fishing boat in Galveston Bay entrance.
At the time of the incident, Bow Fortune was inbound and under pilotage as first vessel in a convoy. At the time of the incident, there was heavy fog in the area.
One of the four crew members onboard the fishing boat has lost his life. Two of the crew members on the fishing boat are still missing. One crew member is reported rescued.
Bow Fortune is currently moored in Galveston. The crew onboard is safe and accounted for. Bow Fortune's integrity is intact and there is no pollution stemming from the ship.
The cause of the collision will be subject to investigation. Odfjell will fully support and contribute to this investigation.