Navisense AI-based technology makes port towage jobs smart and Efficient
Operators enabled to track events automatically, save fuel, and reduce emissions Successful collaboration with Svitzer in 21 ports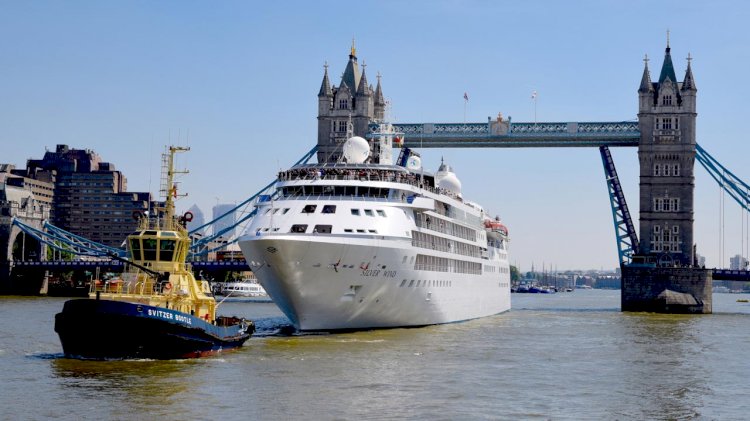 Photo: Svitzer
The global towage operator Svitzer and the maritime tech company Navisense have teamed up to make port towage services more efficient and sustainable. The "Porttracker" system, jointly developed and to date deployed in 21 harbours in Australia and Europe, successfully demonstrates how a smart combination of various data streams can result in a cost effective and easy to use tool primarily focused on reducing fuel consumption, cutting emissions, and thereby improving the environmental performance.
The main advantage of Porttracker over other approaches, explains Carsten Bullemer, Navisense Founder and CEO, is that it operates without any need for on-board installations or manual input:
"Our system is designed to be deployed effortlessly in any port worldwide and calculates fuel consumption by combining positional, weather, tidal, and engine data. At the heart of our tool, a smart eventlogging algorithm automatically detects and displays all operations. Purely by consuming a high frequent AIS stream, it instantly identifies behaviours of all vessels and registers events.
"Traditionally, captains have had to log their job timestamps manually. Instead, our system now helps them to focus on doing what they do best – manoeuvring the tug."
Importantly, instead of having to rely on ex-post statistics, the Navisense technology tracks and analyses the operations of harbour tugs in real-time to facilitate proactive planning of the jobs.
Bullemer explains:
"Once set up, our system monitors all events in the area covered and produces fully automatic reports for each assisted movement. This generates immense market knowledge and provides support for fuel consumption and Co2 reporting."
Evangelos Fragkoulis, Svitzer Chief Technical Officer leading the Porttracker program, says:
"Navisense has created a tool that is cost effective and, with its remarkable user friendliness, easy to implement. With Porttracker, we are able to review all operations in our ports and identify areas of improvement specifically during the mob and demob phases of a towage job. We have completed the installation of Porttracker at 21 ports. Right now, we are in 'run mode' and already recording significant reductions in fuel consumption across the board. This is the first step towards achieving full fuel efficiency and improving our environmental performance."