MISC enters into purchase agreements and time charter parties for six VLECs
The charters for the VLECS are expected to commence in the fourth quarter of 2020.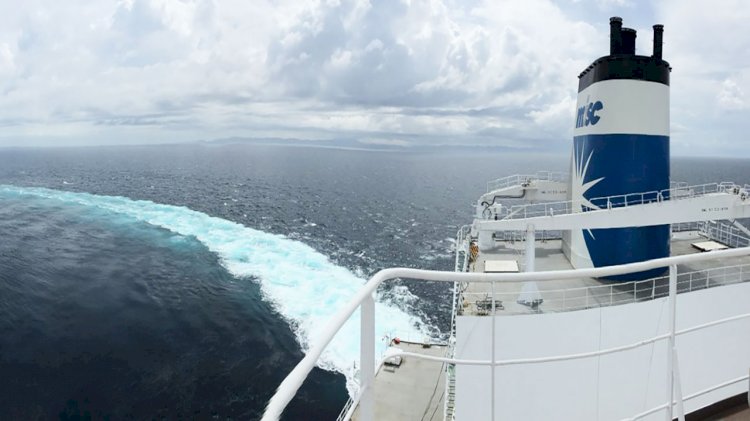 Photo: MISC
MISC Berhad (MISC) has entered into Memorandum of Agreements (MOAs) with six indirect wholly-owned subsidiaries of Zhejiang Satellite Petrochemical Co. Ltd. for the purchase of six newbuild 98,000 cubic meters Very Large Ethane Carriers (VLECs).
Concurrently, MISC, through its vessel-owning entity, Portovenere and Lerici (Singapore) Pte. Ltd. (PLS) has entered into Time Charter Parties (TCPs) with Zhejiang Satellite Petrochemical Co. Ltd. (STL) for the time charter of the six VLECs for operations in international waters.
The VLECs will be purchased by MISC for approximately USD726 million and chartered to STL through PLS for a firm period of 15 years. The charters for the VLECS are expected to commence in the fourth quarter of 2020. Samsung Heavy Industries Co., Ltd. and Hyundai Heavy Industries Co., Ltd., both shipyards in Korea, are constructing three vessels each.
MISC's President & Group Chief Executive Officer, Mr. Yee Yang Chien said:
"A new chapter is in the making as we make our entry into the global ethane market with these six VLECs and a new alliance in China. The acquisition of these six VLECs marks a milestone in MISC's offerings for large scale ethane transport. Adding to the strength and expansion of our existing fleets as well as diversifying our portfolios, we are now the proud owner of six VLECs – which are the largest vessels of its kind, aside from the existing seven VLECs in the world. As one of the only three owners of such vessels in the world, this new addition to our fleet would strengthen MISC's competitive advantage in this segment. I would like to thank Zhejiang Satellite for the invaluable trust given to us. I believe the alliance formed here today will endure well into the future.
Despite the current challenging market environment, MISC Group has been making notable strides; as part of our effort to diversify our portfolio, develop new solutions and enlarge our presence with the addition of new markets. The long-term charter parties are instrumental to the built up of our sustainable income stream; a clear reflection of long-term drivers that sets our growth strategies and valuable investments. The fact that these milestones are achieved at a time like this, shows MISC's resilience and consistency in its virtuous growth."
During the signing ceremony, MISC was represented by Mr. Yee Yang Chien and Mr. Zahid Osman who is the Vice President of LNG Business, MISC Berhad while STL was represented by its Chairman & President, Mr. Yang Weidong and Vice President, Mr. Lu Wei Wei.
Mr. Yang Weidong commented:
"China and Malaysia have been having a very good relationship for quite a long time. Especially during the recent years, the cooperation between the two countries has been greatly increased. Today by entering into this agreement, Satellite and MISC have just started a new venture, in which the two parties will build a global logistics supply chain for chemicals together. This supply chain is going to safeguard the world-leading ethylene cracker that is being built by Satellite. Together, the two companies will help accelerating the development of global chemical industry. I believe that our cooperation will be very successful and last long."
MISC is currently one of the largest single owner-operators of LNG tankers in the world with distinguished reputation for overall operational excellence, reliability, safety and on-time cargo deliveries. At present, its LNG fleet comprises of 29 LNG carriers and two FSUs with a combined deadweight tonnage (dwt) capacity of over two million dwt. Four LNG carriers are currently under construction.