Maritime data integration for predictive analytics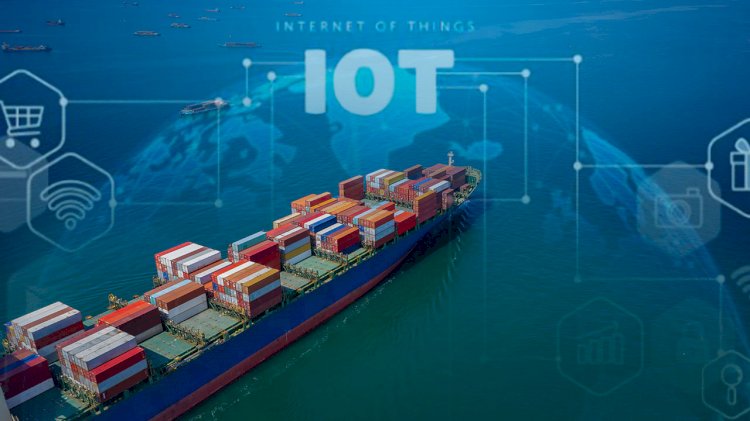 Nautilus Labs, the technology firm advancing the efficiency of ocean commerce through artificial intelligence, and Danelec Marine, the leading maritime data transmission service and navigation systems manufacturer— have announced a new IoT integration for predictive analytics and decision support.
Leigh Jaffe, who leads partnerships at Nautilus, said:
"The underlying, raw material of every decision made at sea is data. But that data is only valuable when it's freed from system siloes, reliably delivered back to shore, and transformed into actionable information for teams. We believe 'interoperability' will be the defining term of this decade—and that applies to organizations, as much as it does technology. And in this era of open ecosystems, we're extremely excited to join forces with forward thinking, service-oriented OEMs like Danelec—for the benefit of their clients and ours."
Denmark-based Danelec has more than 20 years of experience with maritime data technology. The company operates globally through an extensive network of authorized service partners with 600+ certified service technicians who have installed over 6,000 proprietary systems on vessels worldwide.
One of the main barriers for widespread adoption of IoT in the maritime industry includes the complexity and high cost of implementation. Danelec Marine addresses this challenge with their "ship-2-shore" cloudbased data solution, DanelecConnect, along with their small electronic remote server (VRS) that connects with the ship's Voyage Data Recorder (VDR) and a vast array of analog, digital or serial sensors throughout the vessel.
With Nautilus Platform, DanelecConnect commercial and technical clients will be able to directly access a user-friendly, actionable UI for historical, real-time, and predictive vessel data and analytics.
Expanding on this announcement, Casper Jensen, Danelec's Chief Operating Officer, noted:
"With our simple and reliable ship data collection and processing along with the cost reduction of ship-to-shore communications, many more ships can—and will—be IoT-enabled within the next few years. Fleet optimization is no longer just an option in today's very competitive shipping industry; it's the only way for ship operators to manage their vessels and succeed. We're delighted to work with Nautilus Labs in transforming the maritime industry, together."