Katoen Natie invested 10 million euros towards expansion in Estonia
The global provider of engineering and logistics services has expanded its logistics centre in the industrial park of Muuga Harbor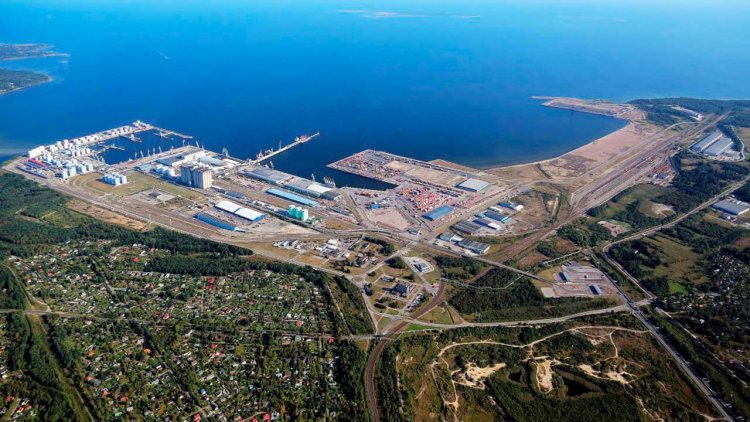 Photo: Port of Tallinn
Katoen Natie, a global provider of engineering and logistics services, expanded its logistics centre in the industrial park of Muuga Harbor, investing 10 million euros towards the construction of a new warehouse building to service the increased business volumes.
According to Katoen Natie chairman, Mr. Fernand Huts, the 10,000-square-meter extension of the terminal in the free trade zone of Muuga Harbor will increase the volume of goods handled, expand the range of logistics services, and the customer portfolio.
Fernand Huts said:
"We see Muuga Port in the immediate vicinity of Tallinn as a reliable connection point between Europe and Russia, Ukraine, Kazakhstan and other countries to provide logistics services to our international customers in various industries, such as petrochemicals, raw materials, and general cargo."
With the new building, Katoen Natiel now has 63,300 square meters of warehouse space in Muuga Harbor. The total sum of investments made by the logistics company in Estonia now exceeds 50 million euros. As a result, the company owns modern warehouses, 70 wagons and other special-purpose equipment to handle, store and provide full range of logistical services for petrochemicals, commodities and consumer goods.
According to Margus Vihman, Member of the Management Board and Commercial Manager of the Port of Tallinn, the expansion of international companies such as Katoen Natie proves that Estonia and Tallinn Port industrial parks are the best place for companies focused on trade in the region.
Vihman said:
"Muuga port will also be the only port with direct access to Rail Baltic, which allows goods to be transhipped from sea and road transport to European and Russian-wide rail vehicles and vice versa."
Muuga Harbor is the largest and deepest cargo port in Estonia, with direct sea, land, and rail transport connections. In addition, Muuga Harbor is the only Estonian port connecting container lines and the most modern container terminal in the Baltics.