Innosea collaborates on ELEMENT tidal turbine testing in Brittany
The innovative ELEMENT project is set to deploy a turbine for testing in Brittany, France, this autumn.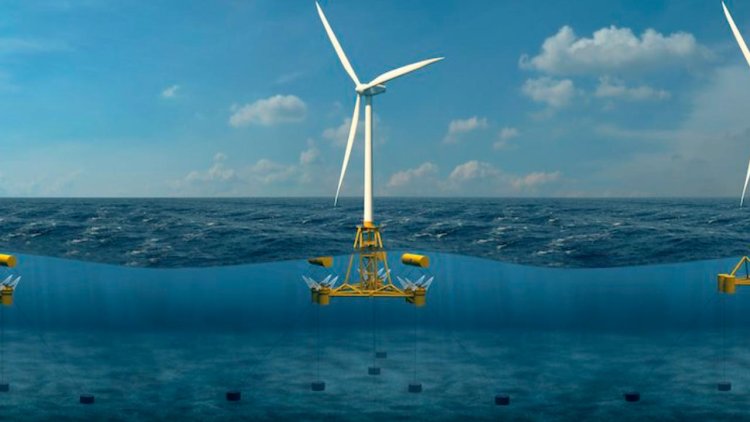 Photo: Innosea
The innovative ELEMENT project – an EU Horizon 2020 project to develop a tidal energy control system that will reduce the cost of tidal energy, is set to deploy a turbine for testing in Brittany, France, this autumn.
The project, led by Scottish tidal technology company Nova Innovation, aims to develop an innovative control system for tidal turbines to enhance lifetime viability and productivity. As part of the project, the turbine has undergone onshore testing and is now progressing to estuary testing in Etel, Brittany, France, and then offshore at the Shetland Tidal Array, Scotland, UK.
Innosea, the engineering, advisory and R&D specialists in marine renewable energy, has provided independent design engineering services for the gravity-based foundation to be used in the trials in the Etel estuary. This scope of work has already been completed with a 50kW prototype turbine set to be deployed for testing this autumn.
Innosea's scope of work also includes a socio-economic analysis of tidal energy potential in France.
Maria Ikhennicheu, R&D Engineer at Innosea, said:
"We are really proud to be part of the ELEMENT project consortium. This project strikes at the roots of Innosea, as we were originally established with a focus on tidal and wave energy, as well as offshore wind."
Innosea is one of the 11 project partners within the Nova Innovation-led consortium. The others are IDETA, Chantier Bretagne Sud, Wood, Nortek AS, The University of Strathclyde, DNV GL UK, France Energies Marines, Offshore Renewable Energy (ORE) Catapult and ABB UK.
Maria Ikhennicheu said:
"This project brings together industry and academic experts with the common aim to lower the cost of tidal energy through innovative control solutions resulting in European and global benefits."
The ELEMENT project started in 2019 and will be concluded towards mid-2023.