First LNG freight derivatives trade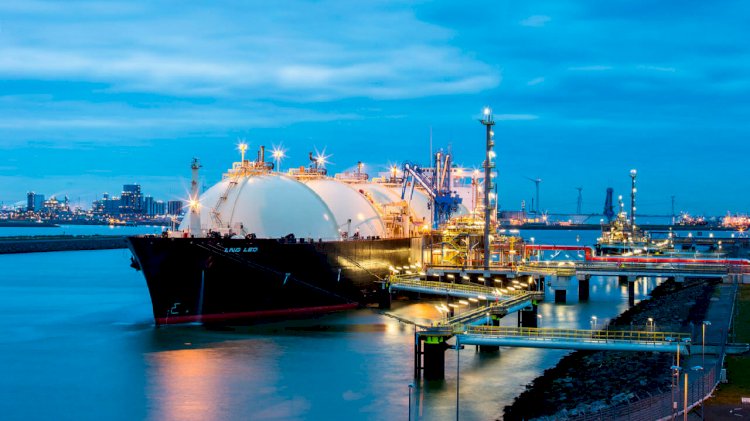 Photo: LNG carrier
Baltic Exchange member Affinity (Shipping) has facilitated the first LNG freight swap settled against the Baltic Exchange LNG spot assessments.
The trades involving Total Gas & Power and Glencore were arranged over-the-counter by Affinity Financial Products LLP and executed bilaterally by the counterparties.
"With liquidity increasing in the LNG market in recent years, freight has come under the spotlight as participants look to manage their exposure to vessel spot rates," said Benjamin Gibson, Head of LNG Derivatives at Affinity. "Using the Baltic Exchange's rate assessments we are able to help clients benchmark their freight exposure and develop a forward market for hedging price risk."
Last winter tight vessel availability pushed charter rates from an average $50,000/day during the first half of the year to above $200,000/day during November 2018. By March 2019 the Baltic BLNG1 assessment had fallen to almost $20,000/day. As LNG traders seek to build trade volumes their exposure to this volatility in freight rates increases.
The Baltic Exchange's LNG rate assessment methodology uses submissions from independent shipbrokers to mark time charter equivalent rates for LNG carriers on certain, key trade lanes. This benchmark includes not only the headline rates for hiring the vessels, but also the highly important ballast bonus and/or position fees paid by charterers depending on market conditions.
Baltic Exchange Chief Executive Mark Jackson said:
"The Baltic has over 30 years of experience of benchmarking freight markets and our LNG assessments are the latest in our suite of shipping market data. We're delighted that this product has been adopted by the market which has recognised the value and quality of our index production process. We look forward to continue working with brokers and users in this developing market and anticipate that the next two Baltic LNG routes (USG/East Coast UK and USG/Far East) will go live later in the year."
This first trade represents an important milestone in the development of an LNG forward freight market. With the Baltic Exchange set to release further