Ferry Münsterland will be converted and provided it with an LNG propulsio
The AG Ems passenger ferry "Münsterland" has arrived at the dock location of shipyard Royal Niestern Sander in Delfzijl.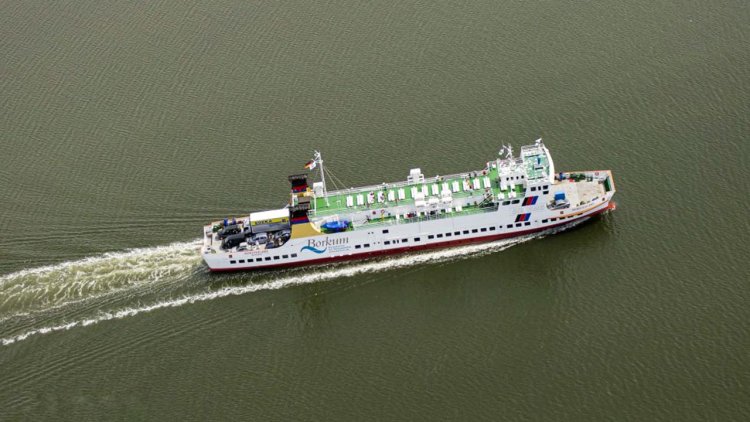 In the upcoming weeks this ferry will be converted and provided it with an LNG propulsion.
In the past weeks, Royal Niestern Sander designed and built a completely new aft ship for the passenger ship from 1986, including dual fuel engines, LNG storage tanks, propulsion systems, all LNG installations, pipelines and other systems. This completely new stern will replace the existing stern of the Münsterland.
Thanks to its expertise and facilities, the yard follows a unique conversion method that offers the possibility of reducing the idle time of an existing ship – and therefore the loss of income – to a minimum.
In July 2019, shipyard Royal Niestern Sander and AG Ems signed the agreement for the conversion of the passenger ship Münsterland and provide it with an LNG propulsion. The ship receives a contribution from the European Regional Development Fund of the European Union for this innovative project.