EU targets Russian coal and ships in new sanctions
The EU is proposing further sanctions against the Kremlin after allegations of Russian war crimes in Ukraine, with EU ambassadors meeting on Wednesday to decide what steps to take.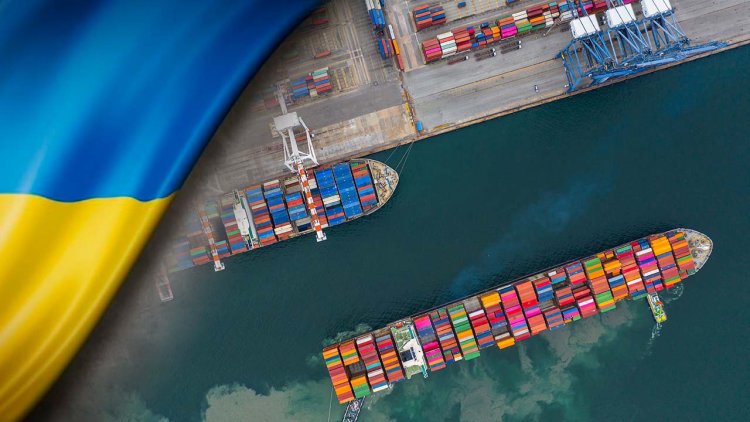 European Commission head Ursula von der Leyen said planned measures included an import ban on coal and a ban on Russian ships and road operators.
The US is also planning more sanctions.
And UK Foreign Secretary Liz Truss is calling for a "tough new wave" of sanctions from G7 and Nato ministers.
She said her Japanese counterpart had agreed the international community had to increase pressure on Russia's Vladimir Putin "and his war machine with further co-ordinated sanctions".
EU officials had earlier indicated the focus would be on enforcing existing measures.
But revelations of atrocities, with hundreds of bodies of civilians found in towns abandoned by Russian troops, have given added impetus for new measures.
"The new sanctions will probably be adopted tomorrow," French European Affairs Minister Clément Beaune said on Tuesday.
Ms von der Leyen said the proposals included:
A ban on coal imports worth €4bn a year, and a full ban on four Russian banks including Russia's second biggest bank VTB
A ban on Russian ships entering EU ports (with some exemptions) and on Russian and Belarusian road transport operators
Bans on EU exports in advanced semiconductors and machinery worth €10bn and other EU imports on wood and cement, seafood and alcohol.
Russian companies would also be barred from taking part in competing for contracts across the EU.
The EU was also working on other sanctions including on imports of Russian oil, she said.
This is the fifth set of EU sanctions so far. Earlier measures have ranged from individuals including Vladimir Putin and hundreds of Russian MPs, to the financial and energy sectors. The 27 member states plan to cut use of Russian gas by two-thirds by the end of this year and then make Europe entirely independent of Russian fossil fuels by 2030.
Source: BBC