Brødrene Aa delivers high-speed all-electric ferry
Brødrene Aa has taken a leap forward in low-emission ferry technology with the delivery of the all-electric passenger ferry Rygerelektra.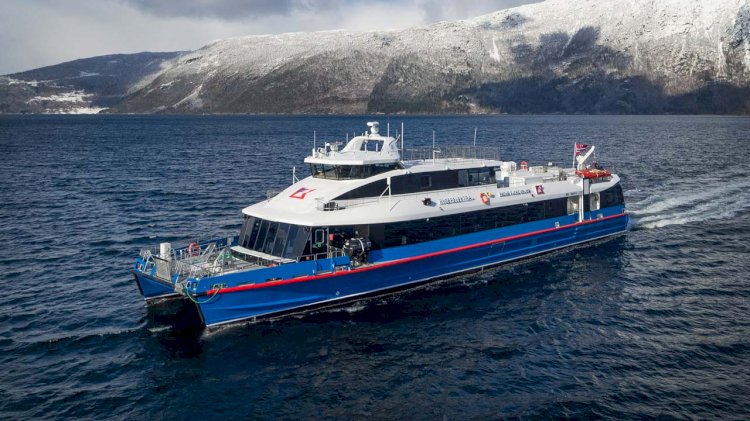 Photo: Brødrene Aa
The 297 passenger all-electric ferry measures 42 meters in length and is capable of 23 knots.
At full passenger capacity, she will have an operational range of 50 nautical miles at a speed of 17 knots and will use less than 70% of her 2.0 MWh battery capacity between charges at this speed. This vessel is breaking barriers for environmentally conscious transportation and serves as a testament to what is possible with all-electric propulsion.
Rygerelektra was delivered to the longtime customer Rødne Fjord Cruise as a sightseeing vessel based out of Stavanger, Norway. This is the 20th vessel Rødne Fjord Cruise has purchased from Brødrene Aa over the last 50 years and is intended to be the company's flagship vessel for their eco-friendly fjord sightseeing trips.