Boluda Towage inaugurates new marine towing base in the Port of Las Palmas
After two years of works, the Port of Las Palmas now has a modern infrastructure, totally efficient in terms of energy and maneuvering management.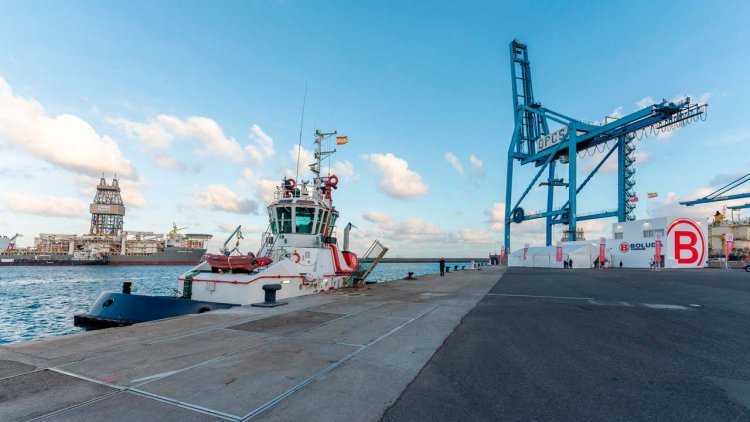 One of the many advantages of the new space is the ability to have all operations centralized in one place. This will lead to a significant reduction in fuel consumption and reduce the environmental footprint of all operations.
Another significant advance towards decarbonization is the implementation of the OPS (Onshore Power Supply System) shore power supply. This mechanism makes it possible to supply power to ships while they are docked, thus eliminating exhaust emissions when tugboats are in port.
In addition, the strategic relocation of the tugboat base decreases the sailing distance required in port entry and exit maneuvers. Companies and users experience significant benefits from the reduced response time of the tug fleet, both in routine towing maneuvers and in emergency situations.
These improvements, in addition to the benefits highlighted, will allow, in a more global way, to increase the quality of life in the port area by reducing the noise of the operations and by eliminating a consequent part of the emissions of combustion gases.
Vicente Boluda Fos, President of Boluda Towage, stated that:
"We are very proud to inaugurate this new tugboat base today, which, by optimizing the operation of the port of Las Palmas, represents a crucial step for logistics development in the Canary Islands and a symbol of our continued commitment to the region. We have been working side by side with the port of Las Palmas for more than 30 years and will continue to innovate and invest to increase the safety and efficiency of the service."