Babcock welcomes back HMS Montrose
Babcock has welcomed home HMS Montrose, part of the Royal Navy's Type 23 frigate fleet, to her Devonport base port following the ships 4-year deployment from the UK.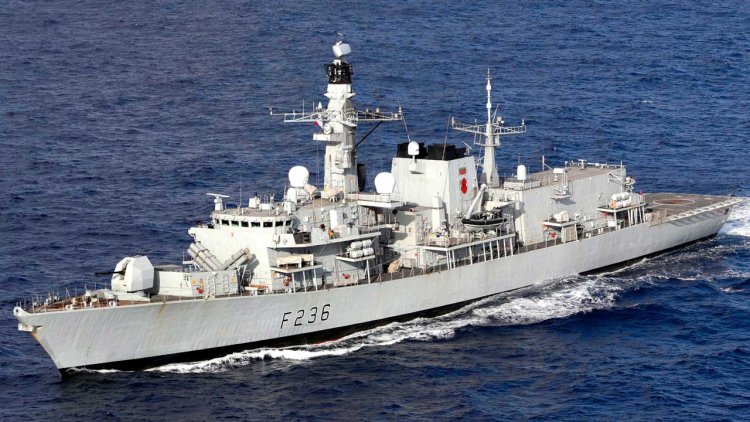 With the Royal Navy's presence in the Middle East handed over to HMS Lancaster in the Omani port of Duqm, Babcock has played a significant role in keeping HMS Montrose operational on her international mission during her deployment including the 3 ½ years she spent in The Gulf.
As part of Babcock's T23 LIFEX Programme to update the Royal Navy's Type 23 Class Frigates to operate well beyond their original design life expectancy, Babcock works in partnership with the Ministry of Defence and commercial partners through the Surface Ship Support Alliance (SSSA), to ensure that the Class remains relevant and operationally available against today's threats and de-risks future transitions back into service.
In January 2021 Babcock's joint venture with Oman Drydock Company completed a first-of-its-kind double diesel engine replacement for HMS Montrose, from Duqm Naval Dockyard (DND) in the Middle East, to support operations within the region.
The work was carried out as part of an extensive fleet time, at reach, support programme which historically would have happened in the UK, demonstrating the Global Support capability that Babcock delivers internationally whenever customers require it.
The DND team also stripped back HMS Montrose's flight deck and other areas of the upper deck and completely repainted them; they also undertook funnel cowling repairs, as well as built and tested a new, main shaft seal cofferdam to enable maintenance and repair of an underwater seal. All activity was completed within a timely eleven-week repair period.
Welcoming the ship back to Devonport, Gary Simpson, Managing Director, Support – Marine, Babcock said:
"It's always poignant to welcome a ship back to port following time away at sea protecting the interests of the nation and international allies, especially for the families and friends of HMS Montrose here today.
"Babcock is proud to play its part in keeping the ship operational and her crew safe and secure throughout their international deployment. Globally deployed capabilities play a larger role than ever in how we help to keep customers assets mission-ready and we are tuned to deliver this.
"It's great to see HMS Montrose back in Devonport following her illustrious tour making a real impact to global security."