Awake.AI announces its webinar about a revolutionary platform for maritime actors
Awake's digital platform can make port call operations more efficient and help your organization to deliver more value to the stakeholders.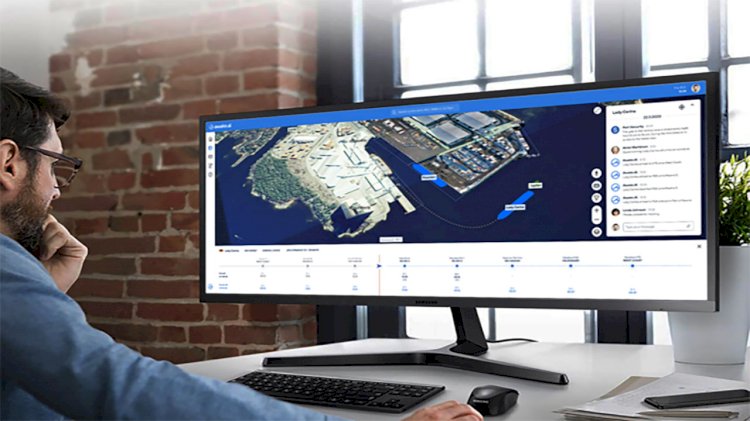 Photo: Awake.ai
Awake's open and collaborative platform drives the digital transformation in maritime logistics, and its "Smart Port as a Service" TM spearheads the smart port ecosystem creation.
The platform and its service will enable improved efficiency, sustainability, competitiveness, and lower costs for all port actors, including port authorities, terminal operators, cargo owners, and many more.
Pasi Salmela, stevedoring and terminal advisor, says:
"We believe that information sharing and transparency among different actors is the foundation for smarter ports, better situational awareness and operational efficiencies. And Awake's platform is offering exactly that."
Join this webinar to discover some of the latest Awake.AI's innovations.
Key takeaways:
Save time and cost of transport and port calls
Improve operational planning
Reduce emissions
Speakers and agenda:
New dawn for maritime logistics!
Karno Tenovuo, Co-founder, CEO – Awake.AI
AI in maritime logistics
Jussi Poikonen, Co-founder, AI & Analytics – Awake.AI
Revolutionizing berth planning
Pasi Salmela, Regional Director, Senior Advisor – Oy M. Rauanheimo Ab
Awake platform and ecosystem
Anssi Lappalainen, Senior Project Manager – Awake.AI
Smart port as a service
Sami Kaksonen, VP of Sales & Marketing – Awake.AI
DATE: June 16th
TIME: 9:30 - 11:30 (EET)
Registration is open now.