ALP selected for the CORAL SOUTH FLNG project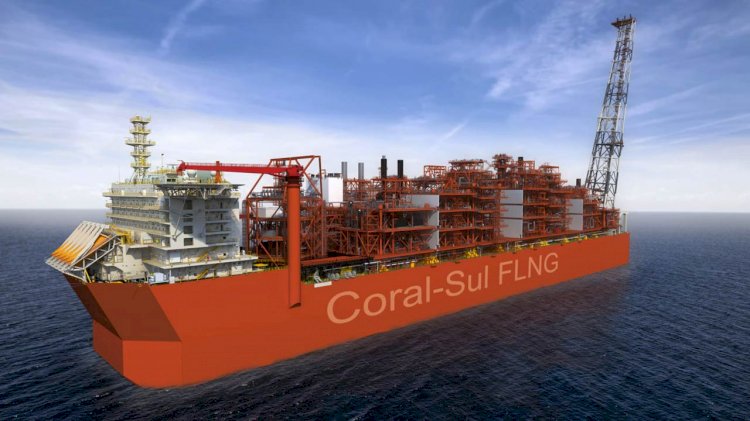 Photo: ALP
ALP Maritime Services (ALP) has been selected by TJJV – a Joint Venture between TechnipFMC and JGC - to provide a spread of five vessels related to the CORAL SOUTH project.
ALP's project involvement includes the towage operation from South Korea to Offshore Mozambique, by three of ALP's 300ts Bollard Pull ALP FUTURE class vessels. On arrival at the offshore site, the three ALP FUTURE class vessels will be joined by two additional vessels from the ALP 19,000 BHP fleet.
Together, the vessels will keep the CORAL SUL FLNG (432m long and 66m wide) accurately in position, while a mooring vessel connects the pre-laid mooring chains to the FLNG. On completion of the mooring operation, two of the five ALP-vessels will continue to support further operations on site.
Arjan van de Merwe, Project Manager of ALP commented:
'ALP is very proud to have been selected for this project. It is the first deepwater FLNG build to date and it is the first floating production plant to be installed in Mozambique and on the all African East Coast.

Our clients recognize the added value of ALP's services. ALP's vessels are purposely designed to offer safe and cost-efficient project execution of both the transport- and prolonged station keeping requirements. Our vessels have the endurance to perform the towage non-stop, while complying with stringent in-field vessel specifications expected when operating in close vicinity of the FLNG for extended duration. Offering these versatile qualities in a single vessel offers our Clients the opportunity to use the same vessel for various phases of the project at any remote location world-wide.

This contract involves a combination of our 24,400 BHP units and our 19,000 BHP units, tailored to our Client's requirements. Within each vessel segment we operate a number of vessels. That offers ALP optimum vessel scheduling flexibility while offering our client guaranteed availability whenever the FLNG is delivered at the shipyard and ready for departure.'