Wind industry unites to drive sector's digital transformation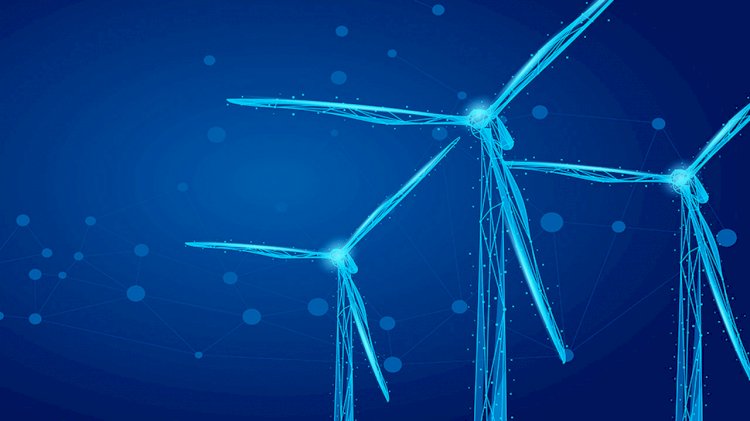 With big data, digitalisation and cybersecurity hot topics for the wind industry, the Offshore Renewable Energy (ORE) Catapult is spearheading the sector's digital transformation through its Wind Digital Innovations Forum (WDIF).
A joint initiative with the Digital Catapult, the Forum was formally launched in February 2020 and is chaired by Mike Anderson, co-founder and ex-Chief Technical Officer for RES, and current Chair of ETIPWind. It brings together wind owner/operators and asset managers including BayWa, Vattenfall, Innogy, Natural Power and Wood, with academia and small innovators, such as Cognitive Business and Cyberscape, to drive forward the sector's digital transformation.
The group's work will build on the ORE Catapults' extensive experience and existing portfolio of wind related digital and data initiatives such as SPARTA, WEBS and POD and will focus on four key strategic work programmes:
Cyber Security – investigating the importance and ease with which security could be breached, especially with the proliferation of Internet of Things (IoT) technology being used by data owners and their supply chain.
Data Maturity – looking at how data owners use data within their businesses and the proliferation of data analytics to improve performance and reduce operational costs.
Data Integration – in conjunction with the data landscape programme developed by ORE Catapult and Accenture, this workstream will investigate systems and operational data "touch points" within data owners.
Digital Supply Chain Engagement – engaging with the Digital Catapult to translate wind industry challenges and market opportunities into the technical language of the digital supply chain, whilst mapping the best-in-class game changers in IoT, artificial intelligence and virtual reality/
The outcomes from the three work programmes will be available exclusively to WDIF members.
Vattenfall Head of Offshore Wind, and Chair of WindEurope, Gunnar Groebler, said:
"Digitalisation is at the top of our agenda. It will offer us a large potential for further cost improvement, for example via the development of data-driven models and operations for the maintenance of our wind farms. Our company is focussed on continuous automation, especially with regard to the operation of our assets optimised for the electricity markets."
With 1GW of operating wind in UK, and a further 4GW in development, Vattenfall sees participation in the WDIF as a valuable opportunity in achieving its ambitions.
Steve Ross, ORE Catapult's Data and Digital Business Lead, said:
"The WDIF is a unique collaboration of data owners and solution providers, working together to overcome some of the key data issues facing the wind industry and offering their own perspectives on how we might tackle them. The Forum will also develop disruptive strategies to help progress the digitalisation of the sector as well as potentially starting to develop standards and protocols for data management that do not currently exist.
In order for the Forum to be a success, we need as wide a representation from across the industry as possible, bringing together different perspectives, viewpoints and ideas. Data management and cybersecurity are beginning to impact on all areas of the offshore wind industry, and so I'd encourage as many companies as possible to consider the benefits of being a member of the WDIF."
George Garforth from Innogy added:
"The WDIF is an exciting collaborative approach to developing digital solutions to the problems faced in wind farm operations. The Forum facilitates collaboration between operators and technology firms on key digital topics such as data integration, cyber security and artificial intelligence. This feels like an opportunity to make genuine progress in an area which desperately needs it."