Westridge Marine Terminal in the Port of Vancouver to be upgrade and expansion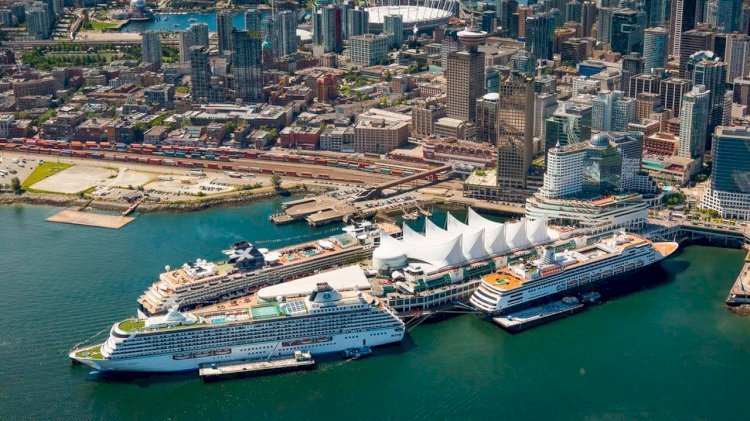 Photo: Port of Vancouver
The Vancouver Fraser Port Authority has approved a permit application from Trans Mountain Pipeline ULC for the portion of the Trans Mountain Expansion Project within its jurisdiction involving the upgrade and expansion of the existing Westridge Marine Terminal in the Port of Vancouver.
The port authority had previously issued a permit for these works in 2017 following a thorough and robust project and environmental review, including consultation with Indigenous groups and local communities on the impacts of construction activities at the Westridge Marine Terminal. However, as a result of the Federal Court of Appeal decision on August 30, 2018, that previously approved permit is no longer valid.
On August 9, 2019, Trans Mountain Pipeline ULC submitted a new project permit application to the port authority for the proposed Westridge Marine Terminal Upgrade and Expansion Project. Given the works and activities proposed as part of this project permit application had not materially changed from those previously reviewed and approved, the scope of the port authority's review focused on the following minor changes:
Updated construction hours to undertake work outside of the port authority's standard construction hours, comprising nighttime welding activities for the duration of the construction period to minimize the impact of high tide cycles on welding efficiency.
Updated noise baseline limits for construction noise monitoring to reflect the current ambient noise baseline conditions at Westridge Marine Terminal, based on new baseline noise monitoring undertaken by the Trans Mountain Pipeline ULC in September 2018.
The temporary re-location of an existing utility dock from Pier 59 to Pier 61 during construction.
Updated construction schedule with an anticipated completion date of the fourth quarter of 2022.
The Westridge Marine Terminal Upgrade and Expansion Project is part of the Trans Mountain Expansion Project, which is a designated project under the Canadian Environmental Assessment Act, 2012.