Virtuo invests in the Port of Marseille Fos with its acquisition of 14 hectares of logistics space
VIRTUO acquired lots A5 and A6 totalling 142,000 m2.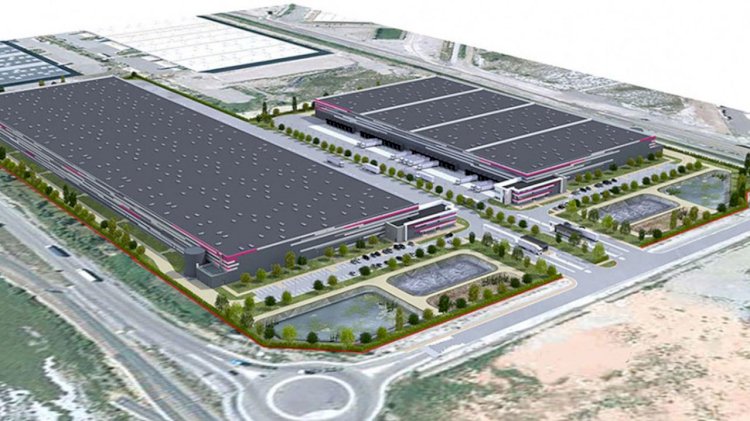 Photo: Virtuo
Virtuo and the Port of Marseille Fos have finalized the sale of two plots of land in the Distriport logistics zone near the container terminals for the construction of a multi-customer park covering close to 70,000 m2. This transaction once again confirms the attractiveness of the leading French port for logistics companies and freight transport players.
Virtuo, an independent French company specialising in the development of logistics platforms is planning the construction of two main buildings of approximately 45,000 m2 and 25,000 m2. Construction on the 45,000 m2 building (without prior taker) will start immediately for delivery in the second quarter of 2021. The second building will be launched as soon as the first building has been marketed.
The two new-generation "class A" warehouses will benefit from "Breeam very good" environmental certification.
Grégory BLOUIN, VIRTUOCEO, said:
"This transaction is taking place against the backdrop of a health crisis - a crisis that has highlighted the key role logistics plays in French society. We are therefore delighted to be able to continue our developments, especially in the largest French port, in a context of a very low immediate supply in the PACA region."
France's leading port, ideally located in the southern part of the Lille-Paris-Lyon-Marseille logistics corridor, Marseille Fos is at the heart of an international logistics and maritime ecosystem. Since 2018, the 50 hectares of Distriport land put on the market by the Port of Marseille Fos have found takers. With the sale of lots A5 and A6, the Distriport zone will soon be full.
Hervé Martel, Chairman of the Board of the Port of Marseille Fos, said:
"We are delighted with this transaction, which proves that the Port of Marseille Fos offers undeniable advantages in terms of encouraging logistics facilities: both available and developed land capacities, a location very close to container terminals and a trimodal offer that is essential for serving European consumer areas."