Virgin Voyages won't begin sailings until October
Virgin Voyages has announced that cruises won't begin until the middle of October due to an extension of its pause on operations.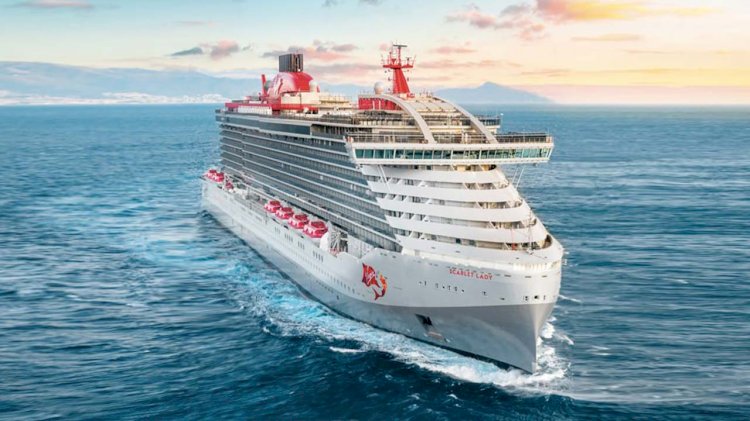 Photo: Virgin Voyages
The cruise line has announced that even further sailings are now cancelled through October 15, 2020.
The first sailing is planned to depart on October 16, 2020.
Virgin Voyages CEO Tom McAlpin says:
"We've made the difficult decision to cancel our sailings through October 15th, 2020. We've been working hard to find a way to set sail by August, but that hasn't turned out to be possible.
We appreciate how many of you were excited to sail with us, so we understand how disappointing this news is. But we trust you'll understand our decision given the evolving global health challenge we're all up against.
As of right now, our first sailing is planned for October 16th, 2020. We're focused on being ready to get back on the open ocean with some exciting innovations focused on protecting the well-being of both our Sailors and our incredible Crew — which we'll update you on soon.
For Sailors impacted by this change, we're offering the most flexible and fair options out there. In the next few weeks, we'll be auto-crediting double the amount you've paid to date toward your voyage fare. And if you book your next sailing before June 30th, we'll even give you up to $500 to spend on board. But if you'd prefer a refund, you can call or email us anytime between now and December 31st, 2020.
One more piece of news we'd like to share is that we're launching our new Smooth Sailing program for 2020. We recognize the difficult economic environment that many people are experiencing, so we're bringing new introductory pricing to Sailors — while offering (even more) flexible booking policies.
For sailings through December 16th, 2020, we're moving final payment dates to 60 days (from 120 days) before you sail, and you can cancel up to 48 hours before your voyage and receive a 100% voyage credit. We want you to feel confident about making plans, while knowing that if anything changes, we're always on your side.
We're excited about getting to sail with you when the time is right. Until then, we wish you and your loved ones health and happiness."