Viking Line to double service to Stockholm in summer 2023
Viking Line will place the vessel Viking Cinderella in service on its Helsinki-Mariehamn-Stockholm route during the period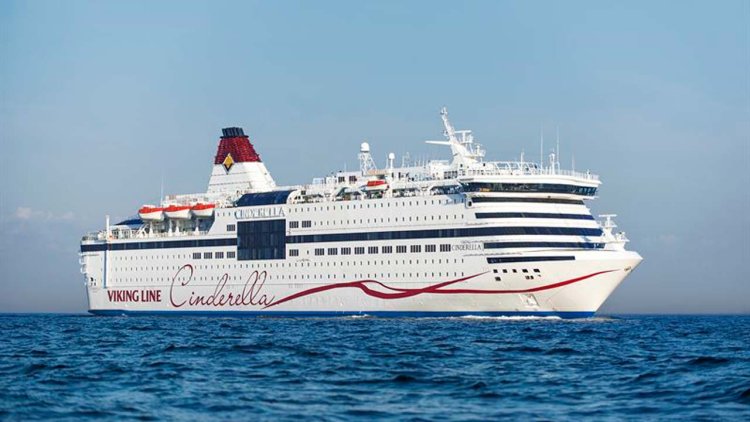 Photo: Viking Line
Cinderella will depart every other day in the afternoon from Helsinki and supplement regular service on the route with the vessel Gabriella. As a result, the company will offer daily departures between the two capitals during the 2023 peak season.
Next summer, the number of passengers on the Tallinn route will likewise grow, so Viking Line will also add extra sailings between Helsinki and Tallinn. These new sailings will help to meet growing demand during the busiest season of the year.
On account of the sale of the vessel Amorella, Viking Line has reduced its service to Stockholm but is now investing in a doubling of service for the 2023 peak season. During peak season, Viking Cinderella will be placed in service on the Helsinki route together with the regular vessel in operation, Gabriella, to enable daily service from Helsinki to Stockholm. Many Finns are familiar with Viking Cinderella, which has long been a popular vessel.
"July is our absolute peak season, with great demand for all our Baltic Sea destinations. That interest increased during the pandemic, when many people discovered the advantages of travelling locally. Stockholm also has a lot of new things to offer tourists. Given the global situation today, there is a preference as well for shorter, affordable journeys. We are therefore now doubling our departures so that as many people as possible will be able to travel comfortably between Helsinki and Stockholm," says Ninna Suominen, Head of Marketing at Viking Line.
After a brief stop at the port of Helsinki, the vessels Viking Cinderella and Gabriella will then make additional sailings to Tallinn to supplement service with Viking XPRS. The increased number of departures will meet the stronger summer demand and give more options to families with children and tourist shoppers in particular. Passengers will thus be able to choose their favourite among the three vessels sailing from Helsinki to Tallinn and back.