Two new BMT fast patrol vessels achieve major milestones
BMT has announced its partnership with Marine Specialised Technology (MST) who have been selected by the UK Ministry of Defence (MoD) following a competitive tender process to provide two state-of-the-art high-speed fast patrol vessels.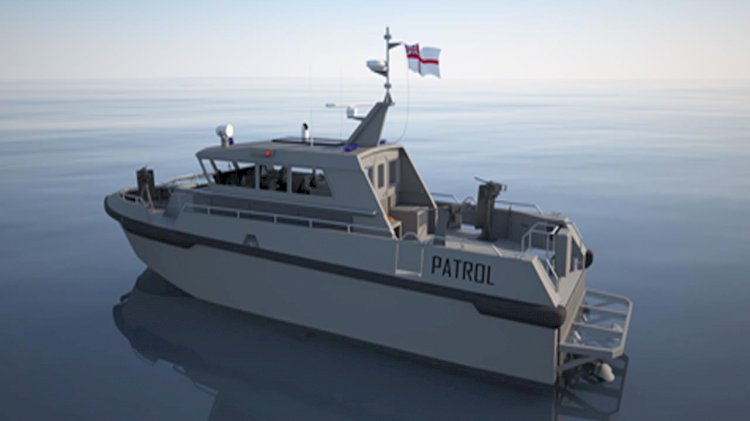 Photo: BMT
With an overall length of 19 metres, the new design, which is capable of 40 knots has been selected by the MoD to be operated by the Royal Navy's Gibraltar Squadron.
As part of this public procurement, BMT is also pleased to announce that our team will be providing a comprehensive Integrated Logistics Support (ILS) package. This latest contract for a government customer is a significant milestone for the international design consultancy in the market for high-performance patrol vessels.
Built by Marine Specialised Technology (MST), the two high-performance naval assets will be capable of operating in the most demanding of conditions and will be delivered over the course of the next three years.
Sarah Kenny, Chief Executive at BMT commented:
"We are excited that our design has been selected for this technically challenging project. This contract is a great reflection of the way our teams can combine expertise to produce a winning design, as well as a tailored ILS package. The 19m vessels will provide a step forward in enhancing operational capabilities for the Royal Navy's Gibraltar Squadron. BMT has an extensive range of proven in-service patrol boats for the demanding military and coastguard sectors in the UK and overseas. This latest contract underscores our agility in producing carefully tailored designs that suit each individual operator's particular requirements."