Trelleborg supports windfarm development with offshore cable protection
NjordGuard protects the cable both during installation and throughout its life.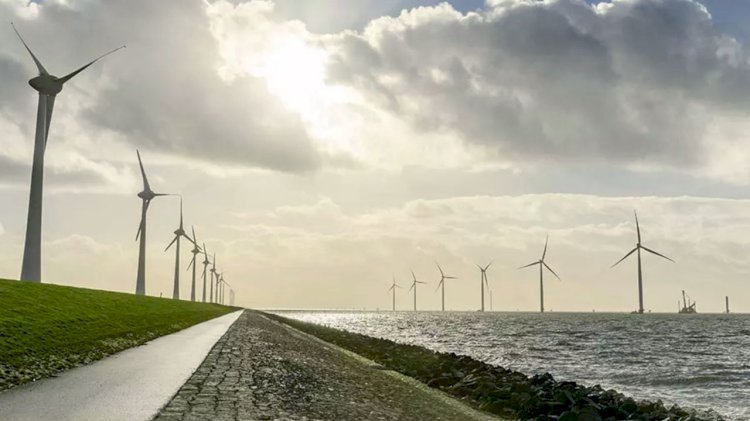 Photo: Trelleborg
Trelleborg's applied technologies operation supports windfarm development with NjordGuard, an innovative integrated cable protection system specifically designed and developed to protect offshore windfarm power cables.
Trelleborg's NjordGuard system manages the movement of subsea power cables of monopile and J-tube wind turbines and offshore substations (OSS) in the free span between the seabed and an installation's aperture.
Andy Smith, Product Group Manager for Trelleborg's applied technologies operation, states:
"Our NjordGuard cable protection system is specifically designed to protect windfarm power cables from fatigue, over-bending and abrasion due to loads and motions generated by the field wave tidal conditions. It incorporates Trelleborg's market leading Njord BS (Bend Stiffener) technology, proven to reduce the risk of failure by better managing the dynamic motion and eliminating shock loading on the cable in comparison to a typical 'vertebra' style bend restrictor design.
NjordGuard protects the cable both during installation and throughout its life. The innovative product can be easily reconfigured and is suitable for any diameter of cable. It can also be retrofitted to existing solutions where failure looks likely to occur, preventing critical loss of power, costly repairs and downtime."
NjordGuard is produced using Trelleborg's API 17L certified material for both internal and external components and requires only minimal assembly. The primary external stiffener is factory cast directly onto the connector and additional modular components can be added as required. To maximize safety and reduce installation complexity, NjordGuard can be easily installed, removed and reused without the need for Remotely Operated Vehicle (ROV) or diver intervention, using a patented field proven ball and groove connector technology.