SOL-X introduces SmartWatch for seafarers
One of world's first industrial smartwatches certified for use in Zone 1 hazardous work environments with custom built safety applications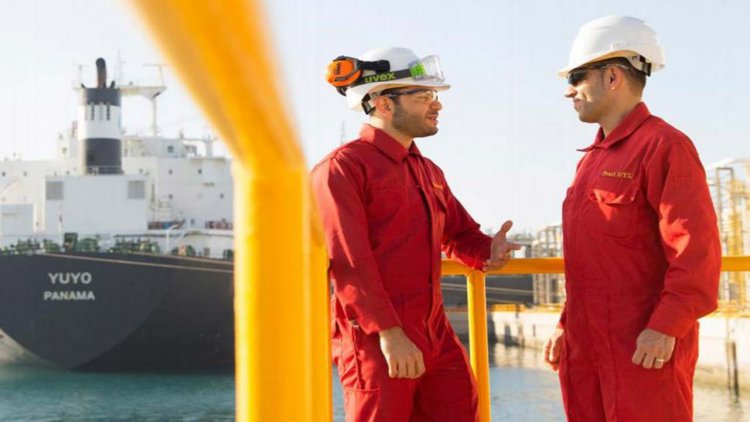 Photo: Shell
Seafarers face multiple risks to their health and wellbeing, which can affect safety, performance, and livelihoods. According to the European Maritime Safety Agency (EMSA) 2019 annual overview of maritime casualties and incidents study, 66% of incidents are caused by "human factors", with crew fatigue and lack of situational awareness being major contributing causes.
Integrated with the SAFEVUE.ai(1) platform, the SOL-X ATEX Certified SmartWatch transforms operations by extending safety and health intelligence to the edge. It enables connected wellbeing programs, provides real time(2) visibility to front line crew operations, and enhances crew situational awareness vessel wide. The SOL-X SmartWatch is ATEX Zone 1 Certified for use in hazardous environments.
‍Nigel Koh, Chief Executive Officer of SOL-X, said:
"The SOL-X SmartWatch was developed with seafarers in mind. Our team of maritime and safety experts saw a clear need to use technology to operationalize behavior-based health and safety principles at scale. Seafarers are now empowered to take ownership of health and safety outcomes, while the shore teams can gain assurance of the right job being done by the right person, at the right place and at the right time".
The SmartWatches have been equipped with custom designed hardware to withstand harsh industrial work zones - its industrial grade 1.78" touch screen, IP67Waterproof rating and extended battery life(3)enable crew to remain connected across the vessel. With its combination of personal and environmental sensors, the SmartWatch delivers the real time(2)stream of wellness information that help manage their wellbeing and fatigue.
‍