Rolls-Royce offers new MTU propulsion and bridge solutions for yachts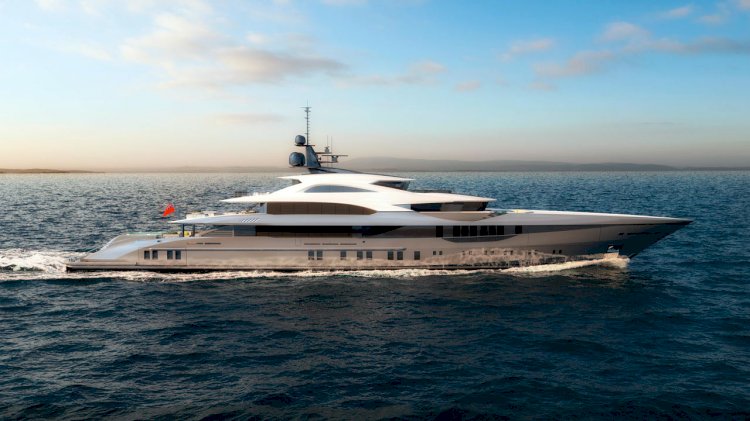 Photo: Rolls-Royce
Rolls-Royce is launching new MTU propulsion systems and bridge solutions for yachts onto the market and enhancing its portfolio of technical services with the addition of a new Yacht Competence Centre.
IMO III propulsion systems covering MTU series 4000 engines in a power range between 2,830 and 3,900 kW are already available for delivery and as of 2021 for series 2000 engines with outputs from 1,270 to 1,940 kW. A large yacht built by the Bilgin Yachts shipyard in Turkey as other yachts have been fitted with the new propulsion system. As of 2020, Rolls-Royce will gradually introduce a range of completely integrated and modular MTU hybrid marine propulsion systems for production yachts with a power range extending from approximately 1,000 kW to 4,000 kW per powertrain. Rolls-Royce is now also offering integrated bridge solutions – MTU SmartBridge – for both series production yachts and mega yachts.
Rolls-Royce will be showcasing the new propulsion systems, in addition to MTU service and bridge solutions for motor yachts, at the Yachting Festival in Cannes from 10 to 15 September on Stand Jetée 179 and at the Monaco Yacht Show from 25 to 28 September at Quai Chitane-on Stand QC9.
The new 80-metre Bilgin 263 as other yachts are fitted with IMO III propulsion systems from MTU. The integrated solution for the yacht of the Turkish yard consists of two 16-cylinder Series 4000 engines and two SCR systems. The vessel thus meets the emission requirements of IMO Tier III, which to date have been in force in individual Emission Control Areas (ECAs) and will be introduced in further regions. With a total power output of around 5,100 kW, the yacht has a top speed of 20 knots. Bilgin has commissioned Rolls-Royce to deliver IMO III compliant MTU propulsion systems for a total of three yachts of this kind.
The integrated solution for IMO III consists of a propulsion system and SCR exhaust gas aftertreatment system that are optimally matched, designed for flexible installation and are maintenance friendly. MTU's SCR system is fully controlled with real-time NOx measurement both upstream and downstream of the SCR system. This ensures that the precise amount of reactant is introduced at all times, regardless of the conditions. IMO III solutions for yachts based on MTU 16 and 20-cylinder Series 4000 engines (2,830 to 3,900 kW) are already available. Beginning in 2021, Rolls-Royce will also be putting integrated IMO III solutions on the market for 12 and 16-cylinder Series 2000 engines (1,270 to 1,940 kW).
Beginning in 2020, Rolls-Royce will launch completely integrated and modular MTU hybrid marine propulsion systems for production yachts onto the market covering a power range of between 1,000 kW and 4,000 kW per powertrain. What is of interest to yacht owners is especially the significant increase in comfort levels resulting from silent, vibration-free and low-emission cruising.
"With the aid of a modular system, we will make integrated hybrid propulsion systems available that are tailored to the customer's specific requirements,"
says Denise Kurtulus, Director Global Sales Marine at the Rolls-Royce Power Systems business unit. The introduction of the first yacht built by British luxury yacht manufacturer Sunseeker International fitted with an MTU series production hybrid system is already scheduled in the near future.
The hybrid propulsion systems encompass MTU's Series 2000 and 4000 internal combustion engines, electric propulsion models, transmission systems, batteries, monitoring and control systems and other electronic components.
Denise Kurtulus says:
"Our customers receive integrated systems with an appropriate choice of propulsion involves the easy to operate. This is something we are quite capable of doing as a result of decades of experience in system integration and with the aid of our Blue Vision New Generation Hybrid automation system."
Rolls-Royce is now offering integrated bridge systems – MTU SmartBridge – for both series production yachts and mega yachts. All essential subsystems on the vessel for monitoring, control and navigation are integrated into a platform that provides a single point of access to all information that is crucial to the safe and efficient operation of the vessel. This relates primarily to the propulsion system, the ship automation and control system, the power management system, in addition to navigation and communication systems. Additional digital features, such as one-touch documentation, the integration into the MTU Go! platform and the access to MTU's global service network improve the performance of the vessel as a whole and enhance the cruising experience.
In October of this year, Rolls-Royce will be opening a new Yacht Competence Centre in La Spezia (Italy), with experts on MTU propulsion systems available to provide highly professional and detailed advice to shipyards and the project teams of yacht owners when fitting out.