Quinto Shipping orders 'Parsifal' type inland waterway tanker from Concordia Damen
Last week, Dutch inland shipping yard Concordia Damen was commissioned to build and equip an inland shipping tanker for Quinto Scheepvaart B.V. from Zwijndrecht.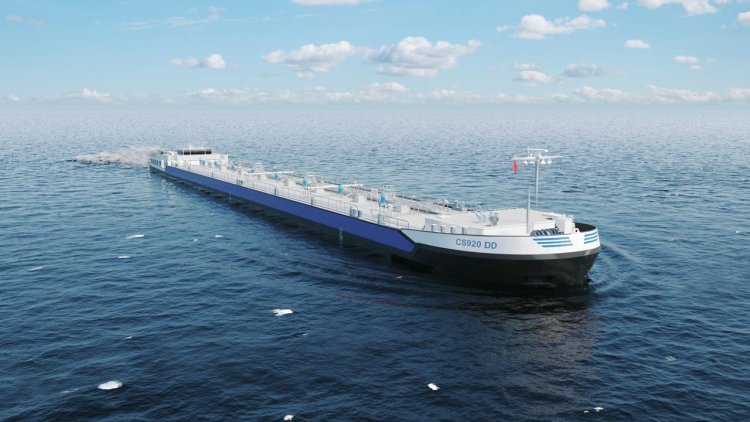 Photo: Concordia Damen
This also marks the switch, after 25 years, that family business Quinto makes from container shipping to tanker shipping.
'Quinto Scheepvaart' has opted for a tanker of the Parsifal type, a new generation of mineral (oil and light chemicals) tankers that Concordia Damen has developed itself and several of which are already operational. This type of tanker measures 110 x 11.45 metres and has a large carrying capacity at a very shallow draft (2,875 tonnes at 3.25 metres). According to the shipyard, the efficient hull shape creates an optimal 'speed-power curve'. After all, the ship reaches a high speed with a relatively low power: more than 22 km per hour with 2 x 500 kW engines.
The stern side installation will be split into two 'houses'; a house for the family and a house for the crew. In addition, the design is adapted on a number of points to the specific wishes of the owner. CCM3, part of the Concordia Damen Shipbuilding, was chosen for the installation and finishing of the vessel.
Inland navigation entrepreneur Luit Nanninga of Quinto says:
"We had been planning to go into tanker shipping for some time. We came to Werkendam for repairs and were interested in the Parsifal tankers. After a conversation with managing director Chris Kornet, we visited the shipyard and viewed the ships. What particularly appealed to us was that this type was designed in such a way that it combines low resistance and a shallow draft with a large cargo capacity. This makes the ship more efficient and the transport per ton also more environmentally friendly.
Another advantage is that smaller propellers can be used, which is very useful when the river is low – something happening quote a lot these days. We quickly came to the conclusion that this barge was a good fit for us. Both my sons then went on a trial run, after which we decided to make a contract for construction and finishing. Of course we have a number of specific wishes and we have had good discussions about them. Concordia Damen nicely picked up on our wishes and adapted their basic design accordingly. We are very much looking forward to seeing our new vessel become a reality."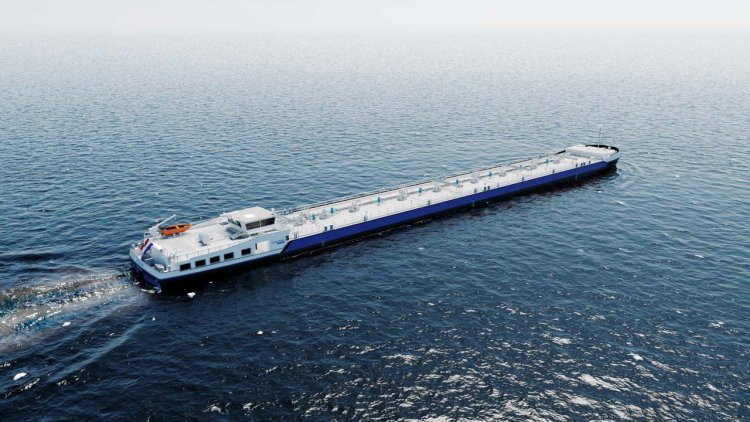 Bert Duijzer, Technical Manager at Concordia Damen, says:
"Quinto Scheepvaart is a new customer for us and we are grateful to Luit Nanninga and his sons Nick & Renko with this assignment and the trust they have placed in us. It is also further proof for us that we made the right choice at the right time to build some of our proven designs on stock. In addition to a number of dry cargo vessels that we are building for stock, this tanker was already under construction, which means we can shorten the delivery time by months. That availability played an important role in the purchase, but for Quinto it was about the overall picture. Think of the combination of the proven Parsifal Tanker design, lead time, working method, quality and performance."
Parsifal inland tankers are designed in such a way that the type of propulsion per ship can be adapted to the wishes of the customer: diesel-electric, diesel-direct or LNG-electric. That also happened here. The ship, with its home port of Zwijndrecht, near Rotterdam, will sail with Caterpillar engines and is Stage V compliant. The tanker is expected to be delivered within a year, in December 2023.