QatarEnergy LNG delivers the 1,000th LNG shipment to South Hook LNG Terminal
The landmark delivery was made by the Q-Max LNG carrier "Mozah"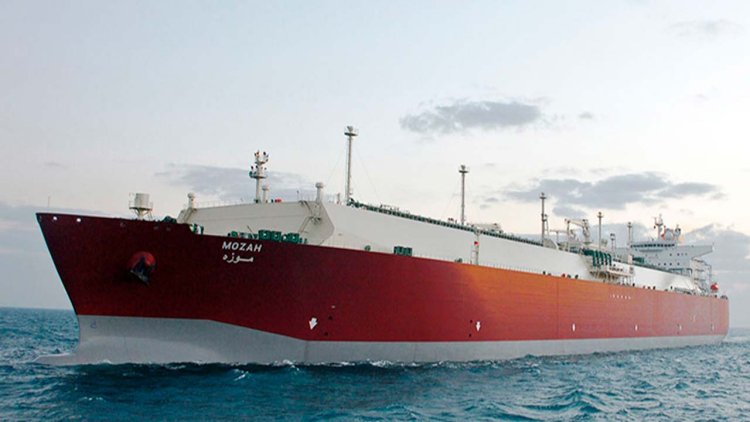 QatarEnergy LNG has delivered the 1,000th LNG shipment to the South Hook LNG Terminal at Milford Haven in the United Kingdom.
The landmark delivery was made by the Q-Max LNG carrier "Mozah," which already has another landmark achievement to its name: the 10,000th LNG cargo from Ras Laffan Port in 2006.
Commenting on this occasion, His Excellency Mr. Saad Sherida Al-Kaabi, the Minister of State for Energy Affairs, the President and CEO of QatarEnergy, said:
"The 1,000th LNG delivery is another strong affirmation of our commitment to ensuring a reliable supply of cleaner energy to our customers around the world, which is vital for a sustainable energy transition."
H.E. Minister Al-Kaabi said:
"The South Hook LNG terminal symbolizes the importance of Qatari LNG to one of the world's most dynamic and vibrant economies, as well as the long and historic relations that tie Qatar and the UK. We are thankful to our partners ExxonMobil and TotalEnergies as well as to the Welsh authorities for their continuous support. We are also grateful to the efforts by QatarEnergy LNG and Nakilat for their safe and reliable LNG supply and shipments."
With the arrival of the 1,000th vessel, South Hook Terminal has received and processed almost 100 million tonnes of LNG, which is the equivalent of supplying natural gas to every household in the UK for almost 5 years.
Located on the Pembrokeshire coast near Milford Haven in Wales, South Hook LNG Terminal became commercially operational in 2009 with the arrival of its commissioning cargo on board the QFlex class LNG carrier "Tembek".
The terminal has the capacity to process up to 20% of the United Kingdom's needs of natural gas.