Over £3.5m awarded to sustainable fishing projects as new funding round opens
The funding, from the government's £100m UK Seafood Fund, will focus on a number of species vulnerable to overfishing along the English Channel.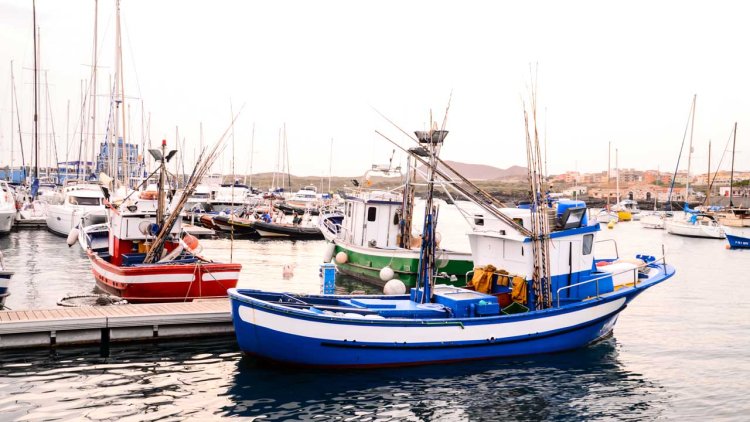 Five pioneering research projects have been awarded over £3.5 million to gather vital evidence.
Successful projects include the University of Plymouth Enterprise Ltd who will collaborate with organisations including the Angling Trust and Professional Boatman's Association to collect crucial data to help protect species vulnerable to overfishing such as sharks, skates, rays and black bream. Participating boats will tag and track 200 black bream and 100 rays and sharks to shed light on their complex life histories and help ensure the sustainability and survival of these important species.
Meanwhile Bangor University, in partnership with the British Geological Survey, Orkney Fisheries Association and Welsh Fisherman's Association, have been granted nearly £400,000 to investigate the impacts of climate change on the common whelk. The research will look at how temperature changes and location can impact on the growth, distribution and survivability of this commercially valuable species.
Fisheries Minister Mark Spencer said:
"A proper understanding of important marine species is vital if we are to manage our fisheries sustainably and safeguard the fishing and seafood sector for future generations."
"By drawing on the expertise of the fishing community and combining this with our world class researchers, we can discover new ways to manage our stocks and protect vulnerable fisheries."
Dr Emma Sheehan, Associate Professor of Marine Ecology at the University of Plymouth, said:
"The UK's coastal waters are rich and diverse environments home to a huge range of important species. However, many of them are vulnerable to overfishing and exploitation which poses real challenges from both a conservation and an economic perspective. These projects will build on our previous work alongside fishing communities and authorities, and gather much needed data about critically important species such as pollack, black bream, sharks, skates and rays. By studying where they live, and why, we can develop more effective ways of managing their habitats sustainably now and in the future."