NOV-BLM to support the French Eolink floating wind turbine pilot project
Mooring chain connectors and tensioner to be delivered in Q2 2023.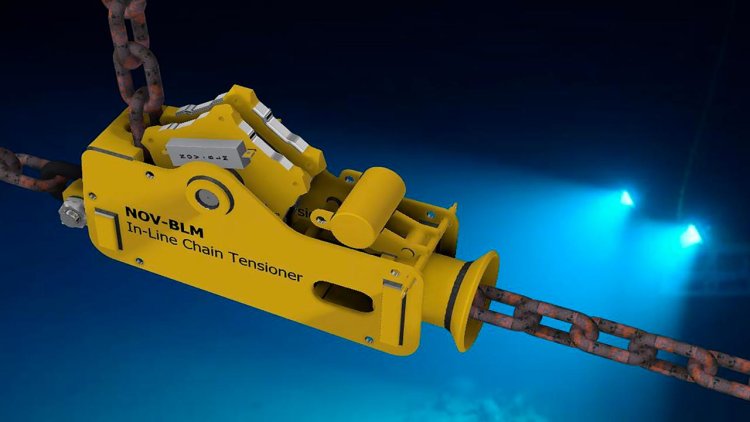 Photo: NOV
EOLINK has selected NOV-BLM to supply the mooring chain connectors and chain tensioner package for the Eolink 5-MW floating wind turbine pilot project in France. The equipment is expected to be delivered in Q2 2023.
The innovative solution reduces energy costs because it is a 30% lighter floating structure. The 5-MW pre-commercial floating wind turbine will be commissioned in 2024 at the SEM-REV test site in France.
Pierre ROUSSELOT, Managing Director, said:
"This is an important milestone for NOV-BLM as we enter the floating wind market. We are delighted to support the Eolink project. Further to the In-Line Chain Tensioner qualification in April 2021, the delivery will be our first achievement that supports the energy transition."