NileDutch goes live globally with a new container carrier operations solution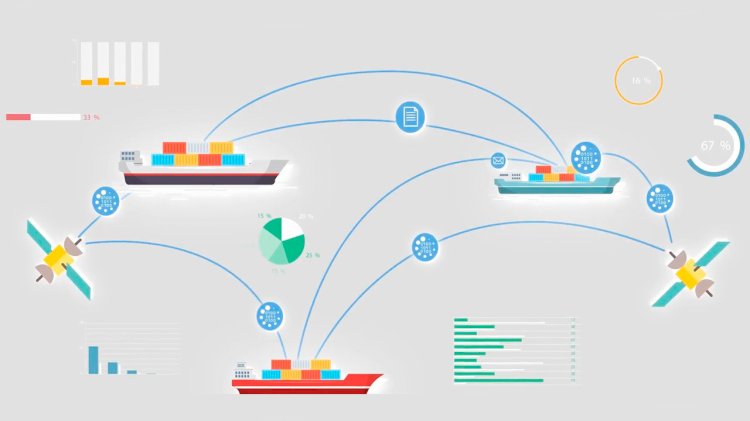 Single centralized platform increases visibility, enhances yield and improve standardization.
CyberLogitec, the leading provider of maritime, port/terminal and logistics operations technologies, announced the successful launch of ALLEGRO, its integrated container carrier operations solution, at one of the world's largest shipping companies Nile Dutch Africa Line BV (NileDutch).
Headquartered in Rotterdam, NileDutch has been serving the links between West Africa and the rest of the world for over 30 years, during which it evolved to be one of the world's largest shipping companies. It boasts of 85 offices and agencies around the world, providing excellent service and expertise to customers uncovering opportunities offered by the African continent.
With plans for further global expansion, NileDutch wanted to ensure that operations would stay at the forefront of the industry, be it in terms of accelerating operational efficiency, harnessing real-time data for critical decisions or effective resource deployment. CyberLogitec's groundbreaking solution ALLEGRO was identified as the technology that could empower NileDutch to enhance its operations and service excellence. In summer 2018, NileDutch procured ALLEGRO for: its intelligent algorithms for automated data capture, resilient service network and other advanced capabilities.
Mark Kraaijenbrink, ICT Director of NileDutch, said:
"NileDutch has a massive, intricate network of global offices working 24/7 on complex services. So it is imperative for us to have maximum system uptime to continue providing service quality to our customers. The new ALLEGRO solution was launched seamlessly and implemented within a very brief period of just nine months between project launch and go-live. The smooth collaboration between CyberLogitec and NileDutch is a testament to the hard work and solid dedication both teams exhibited throughout the process. We are impressed by CyberLogitec's ability to create strategic and innovative responses quickly."
CyberLogitec delivered 24/7 support during the post-live stabilization phase for all NileDutch offices and agencies across the globe, ensuring a smooth operation, and that users' feedback and issues were promptly attended to. Aside from minor teething issues, there were no major showstoppers that impeded on NileDutch's operations and services delivery to their customers.
W.J. van Aalst, Chief Executive Officer of NileDutch, said:
"As a leader of the global shipping sector, NileDutch is committed to embracing new technologies in order to better serve our customers. The ALLEGRO solution is groundbreaking in many ways, including its capability to convert real-time data into instant, actionable insights, and we see it as the cornerstone of NileDutch's strategy for a future-forward operating model. We have already begun using the system to unlock potential, including exploring cutting-edge services."
Jason Hyeon, Managing Director of CyberLogitec Global, said:
"CyberLogitec believes in creating solutions and services that matter and we found an amazing partner in NileDutch whose team readily embraced all that ALLEGRO could offer. At CyberLogitec, we are proud to have supported NileDutch in their digital transformation by delivering the global-scale project within nine months. NileDutch's vision for their expanding business and ALLEGRO's capabilities found a match in each other and we are very excited about what may come next for NileDutch."
ALLEGRO is an end-to-end, integrated solution tailored for the operations of containerized shipping lines that not only accommodate containerized cargo but also breakbulk and project cargo. Through intelligent advanced algorithms, ALLEGRO digitalizes, integrates and automates all business processes essential for maximizing the operations efficiency on a global scale. Container activity planning, booking auto-rating, special cargo validation, profitability simulation and provisioning are seamlessly and consistently executed, reducing human error and boosting productivity. It also has simulation and exception management capabilities that enable users to optimally control costs, manage yields and effectively deploy resources and assets, giving them a competitive edge and improved business insights. The solution is fully web-based and is accessible via all major web browsers and mobile devices anywhere, anytime.