New way to secure steel coils during container transport-along
MOL has announced the joint development of the MOL COILPORTER®-an innovative new way to secure steel coils during container transport-along with MOL Techno-Trade, Ltd.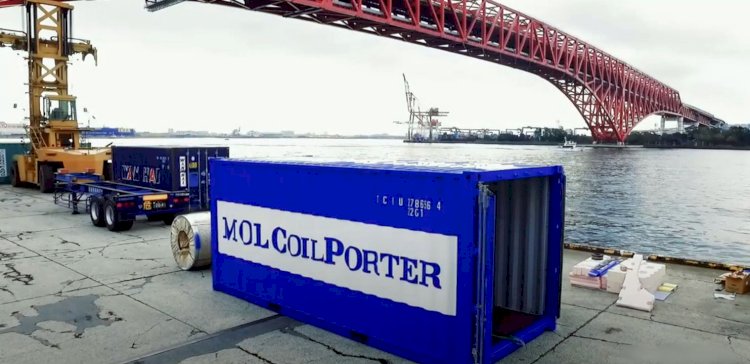 Photo: MOL
The MOL COILPORTER® is the new cradle used to lash steel coils, an essential material for automobile manufacturing and other industries, to ensure safer containerized transport.
Mitsui O.S.K. Kinkai, Ltd., which offers transport service for steel materials, Utoc Corporation, and MOL Logistics Co., Ltd. shared customers' requests with the development team, and to creative approaches to address every detail during the development of the MOL COILPORTER®.
The MOL COILPORTER® trademark has been registered in major countries. And it is already patented in Japan, with several other patents pending.
The MOL Group is striving to expand its NVOCC business under the group's unified brand MOL Worldwide Logistics (MWL). MOL Logistics engages in sales under MWL in Japan. To meet customer demand, starting in Japan, MOL Logistics will commence service using the MOL COILPORTER® as a differentiated product in May 2020 as part of its door-to-door NVOCC service.
In addition, the MOL COILPORTER® has acquired the approval of Ocean Network Express Pte. Ltd. for comprehensive transportation services, based on trial shipments with ONE.
MOL will offer new value in containerized steel coil transport through MOL COILPORTER® and continually develops logistics products that offer stress-free services to customers.