Napier Port appointed a contractor to build its new wharf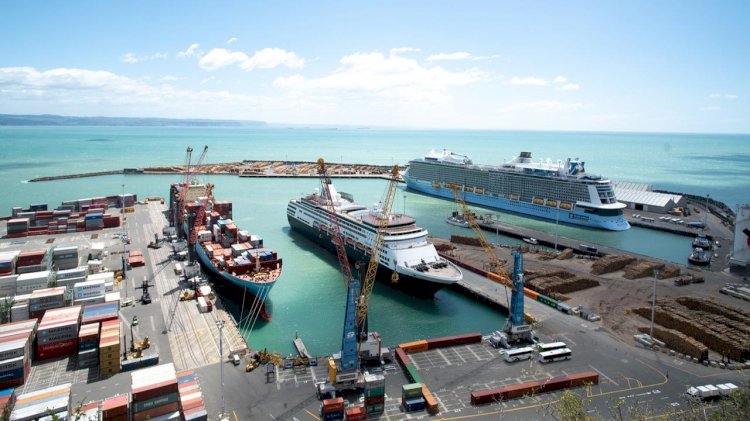 Photo: Napier Port
Napier Port has signed the contract with HEB Construction to build its multi-purpose 350 metre wharf, which will boost the port's ability to handle more and larger ships.
HEB is scheduled to start building the wharf – known as 6 Wharf – during the first quarter of 2020 (calendar year) and will be on-port this month to establish the construction site, and order and deliver materials.
Heron Construction & Dredging Limited is the key subcontractor undertaking the essential dredging works, scheduled to begin around the end of the first quarter of 2020.
Napier Port chief executive, Todd Dawson says assuming no significant weather-related delays or other unforeseen circumstances, construction and dredging should be complete and the new wharf ready to receive its first ship in late 2022.
Mr Dawson says:
"Planning for this project started over four years ago so it's a huge milestone to get to this point. 6 Wharf is a critical piece of infrastructure that will help support growth for our customers and Hawke's Bay's economy for many years to come."
As well as allowing the port to handle more and larger ships, 6 Wharf will help to increase the port's operational resilience and efficiency by easing congestion constraints and reducing secondary vessel movements (temporarily moving vessels off the wharves to accommodate larger vessels) by an estimated 100 movements per year.
Mr Dawson says the port remains dedicated to ensuring the project is the best it can be for the economy, environment and community throughout construction and dredging.