Nachipa univeils plans for growth in dry bulk sector with 'cargo first' approach
Nachipa will be operating an exclusively modern fleet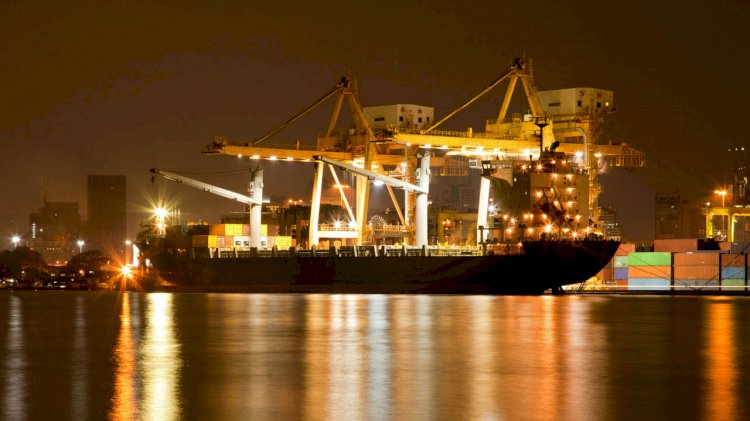 Latin America's dry bulk leader rebrands, and opens its first European office in Hamburg, Germany
Nachipa, a specialist in the global transportation of dry bulk commodities, today launched its new brand to coincide with a fresh business focus that is taking a cargo-first approach, reducing its owned fleet, and expanding its global operations.
Formed in 1948 and still family-owned, the rebrand coincides with the opening of Nachipa's first European office in Hamburg, Germany and move to an asset-light model.
Nachipa recognises the changing nature of the shipping market and the increasing demand for a cargo-first approach. This places an onus on working closely, flexibly, and consultatively with its clients to provide tailored, non-commoditised solutions for dry bulk transportation.
Nachipa will be operating an exclusively modern fleet, vetted to the highest industry standards, and supported by a data-driven approach to inform better decision-making and higher performance. Nachipa currently operates ten handysize vessels with an average age of five years on mid- and long-term contracts, and also typically controls an additional two to four ships on a spot basis. The company transports approximately three million metric tonnes of dry bulk cargoes annually.
In the coming years, Nachipa will expand its operations to meet the growing demand for modern supramaxes and ultramaxes, and aims to triple its tonnage under management, as well as open its first Asian office.
Felipe Simian, Chief Executive Officer, Nachipa commented:
"The market has been tough for the past few years and the global pandemic has added to the challenge. We are looking forward to a healthier market in the not-so-distant future. It's been a difficult period, but our transition to an asset-light, cargo-focused model and expansion into new regions is enabling us to ride out the storm, as well as making us more resilient to unexpected market conditions. We are cautiously optimistic about next year and ready to seize the opportunities when they arrive."
Jan-Philipp Rauno, Chief Commercial Officer, added:
"Today, our activities are concentrated in the Americas, but our new office in Hamburg, Germany places us at the very heart of the European transhipment trade, and brings us closer to our customers and partners as we expand our quality-first strategy globally. Nachipa's asset-light approach allows us to be reactive, flexible, and adaptive to change. Working closely and collaboratively with our clients and partners, we have the courage to face the greatest global challenges in a responsible way, together."