MSC introduces Instant Quote function for online cargo bookings
MSC Mediterranean Shipping Company has upgraded its e-business platform myMSC with the addition of a new online Instant Quote function.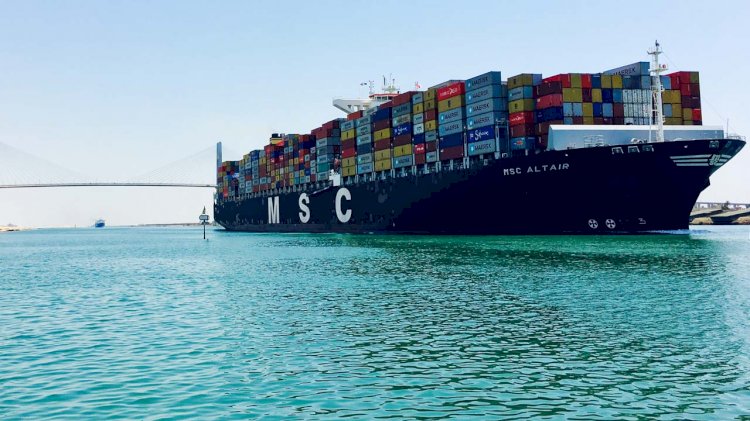 Currently, the majority of MSC's bookings are carried out offline, and it can take some time to complete a booking. Using Instant Quote, customers can generate an online quote in seconds, with just a few simple clicks, 24/7 online.
They then have the option to instantly complete the booking with the generated quote on myMSC. Alternatively, they can save the quote or forward it to multiple contacts for booking at a later stage. The automated quote generation also reduces room for human error, further improving the efficiency of the process.
The Instant Quote function is currently only available for shipping trade routes from North America to Europe and from Asia to Europe, with plans for the addition of more trades over the course of 2020.
Andre Simha, Chief Digital & Information Officer at MSC, said:
"The COVID-19 pandemic has accelerated the trend towards digitalisation within the industry and the importance of engaging customers through multiple platforms, including through e-business. As such, this upgrade of myMSC is a clear illustration of our continuing efforts to invest in digital business transformation with the aim to improve efficiency and transparency, and to give our customers more options."
The launch of Instant Quote is expected to significantly boost the number of MSC's online bookings, and further unlock the value of myMSC as an e-business platform for customers.
The tool can be used for bookings of standard-sized (20 and 40 feet) and High Cube (40 and 45 feet) dry containers. For locations where intermodal services are available, customers can opt for end-to-end rates from the origin to destination.
MSC has ensured a seamless integration of the Instant Quote function into myMSC, and a smooth overall user experience for customers. This new function adds on to the list of e-business tools available in myMSC, such as ability to do e-bookings, retrieval of documents such as booking confirmations and arrival notices, oversight of bookings via a dashboard, creation and submission of Shipping Instructions, submission of Verified Gross Mass (VGM), tracking of shipments and receiving of notifications.