MSC Cruises announces new winter 2020/2021 programme
Company extends halt of operations out of the U.S through to September 15, 2020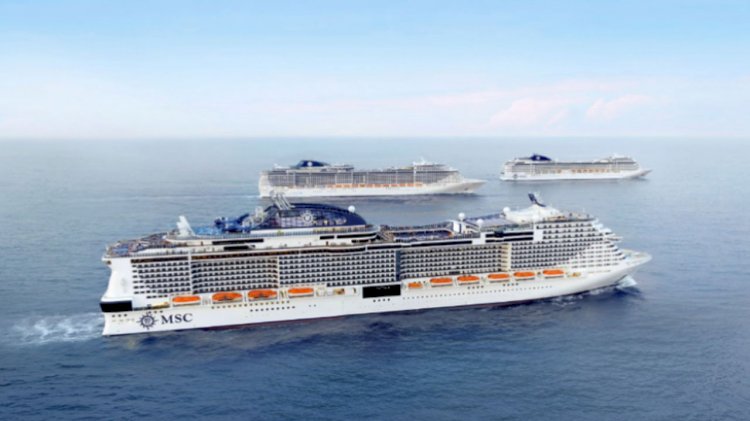 Photo: MSC Cruises
MSC Cruises has confirmed full details of its Winter 2020/2021 Season, offering over 90 different itineraries across the Caribbean, Mediterranean, the Gulf, South Africa, South America and Asia – all of the regions where MSC Cruises traditionally operates. Itineraries range in length from two to 24 nights, along with the third MSC World Cruise departing in January 2021 and an extensive Grand Voyages programme.
Gianni Onorato, MSC Cruises' CEO, commented:
"We have reviewed and updated our complete Winter 2020/2021 Season, starting in late October and we are pleased to now confirm the full details. Our Winter programme sees us offering cruises in all of the regions of the world where we traditionally operate and whilst there are some updates to the original planned deployment of specific ships, we are still able to offer our main itineraries so that guests can enjoy the holiday that they booked with us."
This announcement follows the Company's recent confirmation that the entire MSC Cruises fleet, including two brand new vessels currently under construction, will be in operation starting from March 2021 for the Summer 2021 Season.
In addition, MSC Cruises has confirmed the voluntarily further extension of the halt of operations of its ships operating from U.S. ports in the Caribbean until September 15, 2020. The announcement impacts two ships – MSC Seaside and MSC Armonia – that were previously scheduled to sail in the region during this time period. Guests affected by the cancelled cruises will receive a Future Cruise Credit (FCC) by July 13, where they have the opportunity to transfer the full amount paid for their cancelled cruise to a future cruise of their choice – on any ship, for any itinerary -- through to the end of 2021. Meanwhile for the Summer 2020 Season, MSC Cruises has previously announced the temporary halting to its current ship operation up until 31 July in the other regions where the Company operates.
In conjunction with its announcement, the Company also revealed that a new comprehensive and enhanced health and safety protocol is being developed in collaboration with relevant national health authorities and with the support of a team of external medical experts. This protocol will cover all aspects of the cruise from the booking phase through to disembarkation and the return home. It will also include all aspects of life on board and the precautionary measures will ensure the health and wellbeing of guests and crew including enhanced sanitation measures, guidelines for life on board as well as enhanced medical facilities and health screenings for guests and crew.