LNG bunker terminal construction begins in Bilbao
Fuel giant Repsol has confirmed the news which paves the way for the arrival of Brittany Ferries' first LNG powered-ship Salamanca.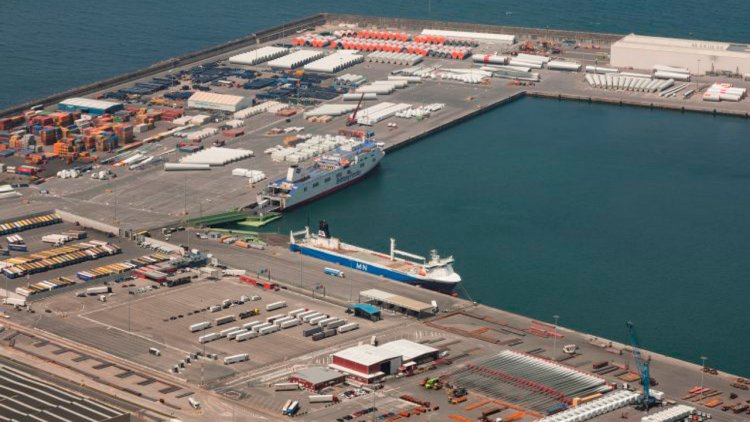 Photo: Brittany Ferries
Work on the bunker terminal be completed in the first half of next year, coinciding with the ship's arrival.
Salamanca will serve UK-Spain routes and will be joined by a second LNG-powered vessel called Santoña arriving in 2023. A separate LNG bunker facility will be constructed by Repsol in Santander and preparatory work is already taking place.
Construction of the LNG bunker terminal in Bilbao represents an important milestone on Brittany Ferries' journey towards fleet renewal and energy transition. It also reaffirms the long-term partnership between the French ferry firm and fuel supplier Repsol.
Christophe Mathieu Brittany Ferries CEO said:
"This is welcome news and I applaud Repsol and our port partners in Bilbao for driving this forward. The move to cleaner, green fuels relies on an integrated approach that connects vehicles with fuel suppliers and other important partners like ports. We look forward to the completion of works in the months to come and to the arrival of our first LNG-powered ship."
The Bilbao terminal will have a cryogenic tank with a storage capacity of 1,000m3, which permits the natural gas to be kept in a liquid state at -160°C. The flexible design of the terminal will allow it to service different vessels in the future, representing an important decarbonisation opportunity for port operations.
This project involves an investment of more than €10 million by Repsol. The Port Authority of Santander has already begun work on the second facility, on the quay where the bunker station will be located.
Both Spanish terminals are to be co-financed by the European Commission through the CEF- Connecting Europe Facilities Programme.