Lithuania buys marine drone for Ukraine
This marine drone was named it "PEACE Дец." Transliterated to Russian it would loosely mean "F * * * * * up," or "terrible end.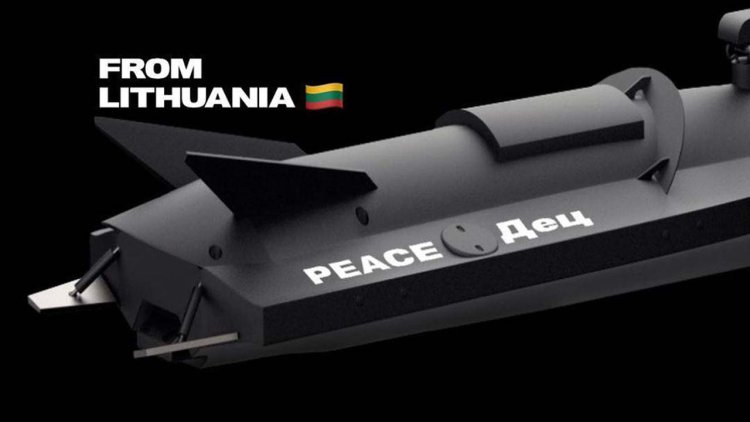 This was reported by Lithuanian journalist and author Andrius Tapinas.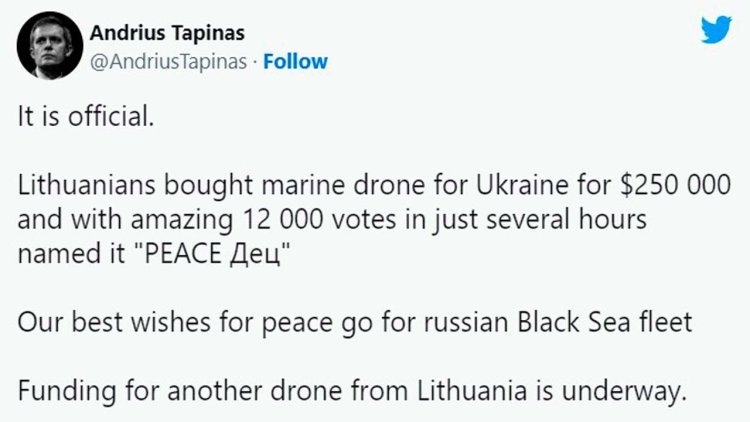 UAH 250 million has been already raised for 25 naval drones after Zelenskyy announced the first-ever fundraising campaign for a naval drone fleet on the U24 platform.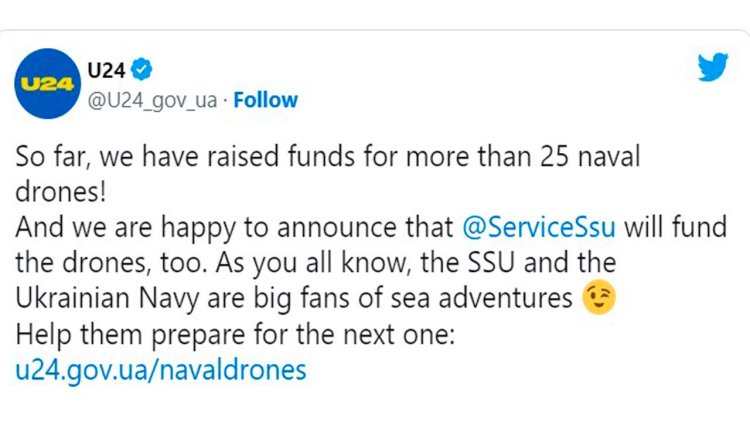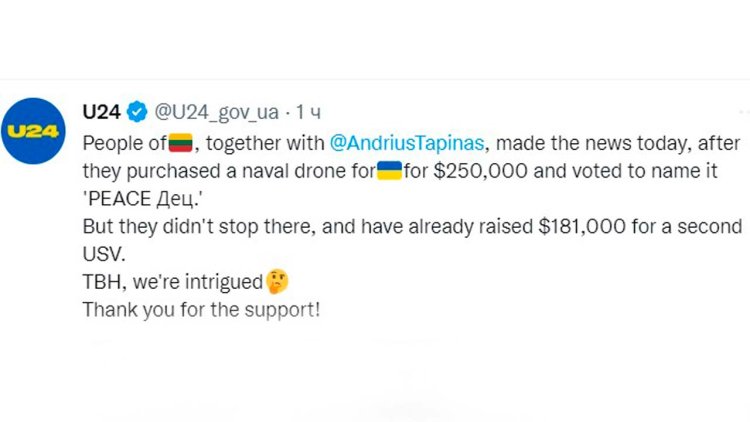 The unmanned sea vehicle in question is a unique Ukrainian project, the work on which has been classified. One such device costs UAH 10 million. The cost covers a drone equipped with an autopilot system, video subsystems, including night vision, special communication with e-warfare protection, backup communication modules, and a combat unit, as well as an autonomous ground control station, transportation and storage systems, and a data center.
These drones have already proven their effectiveness during an attack on the Russian fleet in occupied Sevastopol in October.